Spy on iPhone without Installing Any Software
Create an Account
Sign up for Cocospy. It hardly takes a minute. All you need is an existing email ID.
Verify iCloud Account
Add the iCloud details of the target device and disable the two-factor authentication. No jailbreak or downloads are needed.
Spy on iPhone
Log in to your account on any browser. Then, monitor the target device from the Cocospy dashboard.
Try Now
Safeguard What Matters with Cocospy
Keep Your Kids from Harm
Cocospy was made with parental control in mind. Children are vulnerable to internet-based threats. Cyberbullying, phishing, scams, malware, viruses, get rich quick schemes, and sexual predators are common examples of dangers children may be vulnerable to.
Sometimes the only way to keep them safe is to keep an eye on their activities by electronic surveillance, so they can't shake you off. With Cocospy, you can monitor your kids remotely. The iOS version is fully web-based and 100% discreet.
Supervise Your Employees
Good employees keep your business going. A bad apple, however, can spoil the whole bunch. With Cocospy, you can tell which employees are an asset and which ones are a liability. It may be the only way to protect your business in the Digital Age.
Cocospy is the best iPhone spy app that allows you to supervise your employees discreetly. The way they use their company phone says a lot about their personality, integrity, and value to you. You'll also be able to figure out if an employee is conspiring with your competitors.
User Reviews
"We felt like we were losing our kids to their iPhones. This was until we found Cocospy and gained access to their online world. Now we know the things we need to deal with. Would recommend this app to all parents"

- Sarah & Michael

"I wanted access to my son's social media accounts, and so I tried Cocospy. Not only did I gain access, I found that I can control what he can and can't do with his iPhone"

- Amanda, Canada

"I was looking for a spy app with a great balance of features, performance, and pricing. With Cocospy, I have exactly what I needed."

Darren - US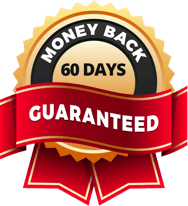 Safeguard your Future.
Get started now
Cocospy is the complete parental control and employee monitoring utility for iOS. Sign up for Cocospy now!