3 simple steps to track your kids activity on smartphones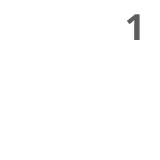 Sign up free
Cocospy mobile tracker is free and easy to install. After signing up with your email address, you will receive further instructions and guides. Install software
Installation and set up of the phone tracker is quick and easy. It won't require any technical know-how. Monitoring online
After installation, you can now log in to the Cocospy dashboard using any browser. Start monitoring your kids!
View our pricing here >>
Why our users love us
"I can finnally control my daughter's phone usage. She used to chat during sleep time, but Cocospy Cell Phone Tracker has helped me deal with that. Cocospy is really an awesome monitoring app for parents. I will recommend it to my colleagues."

- Flora, US

"I never wanted to buy my son a phone at only 8 years, but I had to give in to pressure. I however researched and knew about Cocospy Cell Phone Tracker. I installed the app before giving him the phone, and now I always know what he angages in."

- Sarah, Sweden

"This cell phone tracker app has greatly helped me in handling my employees. Whenever they engage in activities that compromise their loyalty to my business, I can always know. A few days ago we had to fire one of them who was always in communication with our competitors."

- Tyler Smith, UK
Why choose us ?
96% Customer Satisfaction
96% of Cocospy clients reorder
our services
100% Secure
All software is virus-free &
plugin free
Most Popular
Currently serve millions of
users in 190+ countries
24/7 Customer Service
Our customer support
is here to help 24/7/365
The Best Cell Phone Monitoring App for Parents
Get started now
Cocospy Monitoring app will equip you with the knowledge that you need to be a more caring parent.