The dangers that come with WhatsApp are very real. People who use WhatsApp often get in trouble by sending suggestive messages or media to each other.
Some employees might use WhatsApp to skirt their responsibilities while on the job. Kids may also use WhatsApp to bully one another. With that in mind, there's certainly at least one device you know of that you might want to spy on to ensure whoever is using it is not abusing WhatsApp or is being hassled by people through that app.
So, how can you read WhatsApp messages one someone's iPhone or Android device without that person knowing?
You just have to use Cocospy, one of the best WhatsApp spy apps around. Cocospy lets you see what is happening on a person's phone while staying secretive.
You can install Cocospy onto a target device and use it to review what a person is doing on WhatsApp among many other non-default apps. You can use Cocospy for free as well.
Part 1: How to Read WhatsApp Messages Without Them Knowing
Cocospy is cell phone tracker that helps you review what is happening on the WhatsApp app. You can install Cocospy onto an Android 4.0 or iOS 10.0.0 or higher device.
1.1 Functions of Cocospy
The things you can do while using Cocospy to review one's WhatsApp account include the following:
Review the chats one partakes in while on WhatsApp. These include group chats alongside individual ones.
Look at when someone starts a chat on WhatsApp. This includes a look at when someone accepts notes.
Find out the specific phone numbers a person is interacting with.
Get details on all the media files a person receives through WhatsApp. These include video and photo files alike.
These functions provide you with everything you need to review what is happening on one's device while using WhatsApp. You can learn more by checking on the free live demo offered by Cocospy to see what the app can do for you.
Also Read: How to Read Someone's WhatsApp Messages Without Their Phone
1.2 How to Read Someone's WhatsApp Messages Without Them Knowing
1.2a Steps For Android Use
You will have to complete these three steps to use Cocospy on an Android phone:
Step 1: Sign up to use Cocospy for free.
Step 2: Install the Cocospy app onto the target device. Use the URL provided to you to complete the process.
Step 3: Log onto your Cocospy account to review what someone is doing on WhatsApp.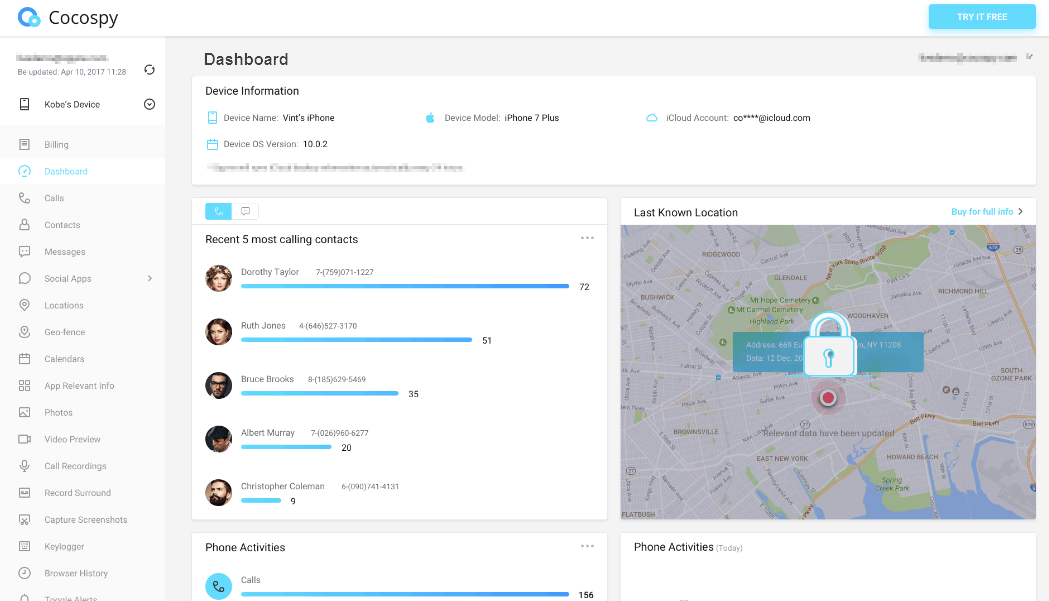 This process only takes a few moments to complete. When used right, it gives you full access to everything happening on one's Android phone, including what's going on with WhatsApp.
Also Read:How to Read Someone's WhatsApp Messages Online Free
1.2b Steps For iOS Use
While you would have to root an Android phone to access WhatsApp data on an Android phone, you do not have to do this on an iOS device. You can use a person's iCloud data to get access to all the WhatsApp points one is using. This gives you information on the WhatsApp account through the Wi-Fi connection between the phone and the iCloud info.
To use this for iOS purposes, you would have to use these steps:
Step 1: Sign up for an account as usual.
Step 2: Enter in the username and password of the target's iCloud account.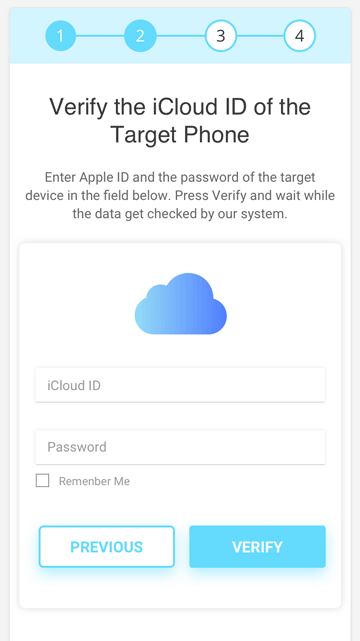 Step 3: Go to the control panel and review the WhatsApp data being read by the iCloud account.
1.3 What About Rooting?
Don't worry, you don't need to root or jailbreak the target phone.
Remember that Cocospy can do well for your needs as you look to find information on what someone is doing with WhatsApp. Use the Cocospy app to see what is going on with a device and that you can tell what someone is doing while enjoying one's time on the popular app.
This post is also available in: Português (Portuguese (Brazil)) Español (Spanish)