You might be a concerned parent wondering whom your children are chatting with so much. Or a worried spouse wondering if your husband/wife is cheating on you. You might even be an employer concerned that an employee might be leaking trade secrets. In all of these situations, if you learn how to read others WhatsApp messages online, all your worries can disappear.
In this article, we'll show you three different methods of reading someone's WhatsApp messages without their phone.
Part 1: How to Read Others WhatsApp Messages Without Their Phone via Cocospy
Cocospy is one of the best monitoring apps to enter the market. However, it has already established itself as one of the most reliable and trustworthy apps. This is because it's supported by millions of users from across the world and enjoys glowing reviews from all of them.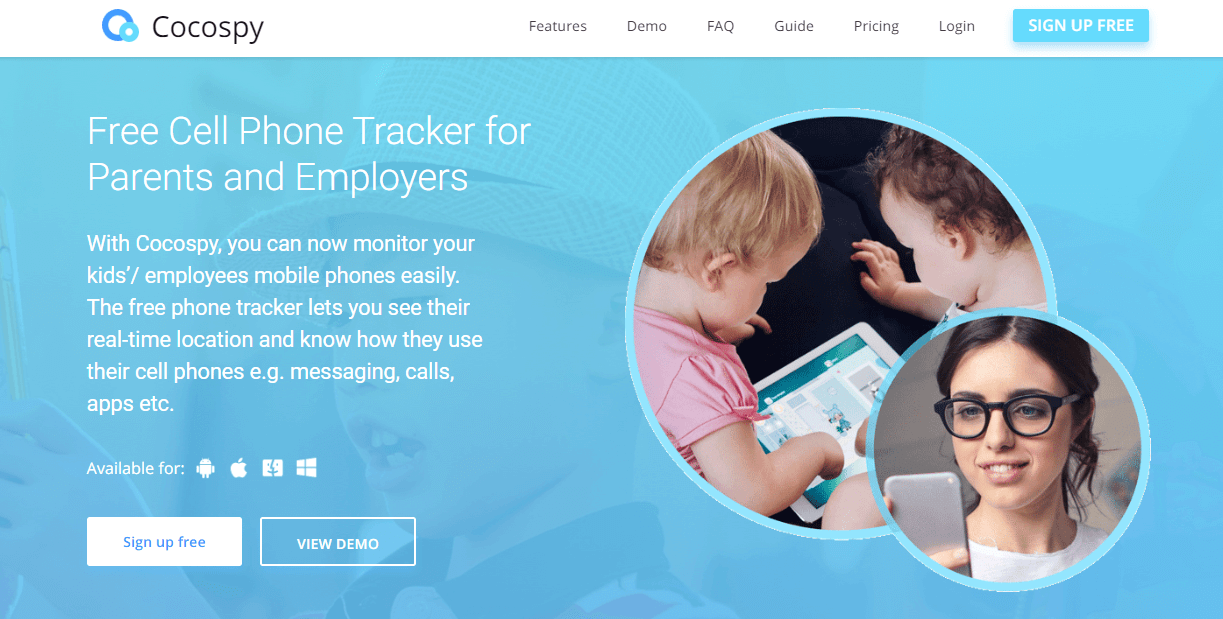 Cocospy gives you the chance to review all chat conversations being held over WhatsApp at any given time. You can even view a live conversation as it happens. Furthermore, you can check out the contact details of the sender or recipient, and you can view all of the media being exchanged over WhatsApp.
You can also read someone else's WhatsApp messages even without their phone by using Cocospy's iOS no-jailbreak solution. As such, you just need to access the target phone's iCloud credentials and you're set.
Cocospy is also quite reasonable, and before you actually buy it, you can try out the Free Live Demo here >>.
How to read other people's WhatsApp messages without their phone using Cocospy?
Step 1: Sign up with Cocospy.
Step 2: Enter the iCloud credentials in the Cocospy dashboard.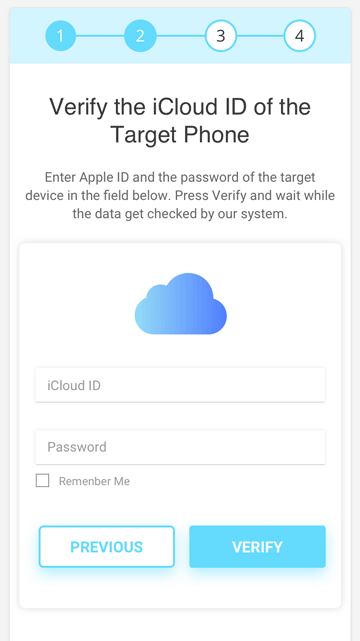 Step 3: Once you access the dashboard, go to the 'Social Media' tab, and click on 'WhatsApp.' Now you'll be able to access all of the target phone's WhatsApp text messages. 
Cocospy also allows you to track WhatsApp messages in Android phones. Simply gain access to the phone, install the app into it, and voila! However, please remember to hide the Cocospy icon so the target individual doesn't grow suspicious.
Don't worry, you don't need to root the target Android device.
Sign up free or check Cocospy live demo here >>
Part 2: How to Read Someone's WhatsApp Messages Without Their Phone via mSpy
mSpy is one of the most reasonable and reliable cell phone monitoring apps in the market. You can use it to track all WhatsApp activity remotely without even needing to personally handle the target phone.
In addition to being able to view all the messages sent and received, you also get access to the deleted messages. Furthermore, you can also check out the recipient's contact details and view any media exchanged over the chat.
mSpy also allows you to read someone's WhatsApp messages without accessing their phone directly. This is because it comes with a no jailbreak option in iPhone. If you can access the target individual's iCloud credentials, you can gain access!
Don't Miss: How to Read WhatsApp Messages Without Them Knowing
How to read WhatsApp messages of other number with mSpy:
The following steps will show you how to read WhatsApp messages without having the phone:
Buy mSpy. You can choose from a number of different packages – Basic, Premium, and Family. However, the WhatsApp tracking feature is available in the Basic package as well, so that's enough. If you want to track several WhatsApp accounts simultaneously, you can get the Family package. 
You'll receive a Welcome email with a link to your control panel.
In the control panel, you'll need to enter the target phone's iCloud credentials.
Once you get access to the target phone via your dashboard, click on the 'WhatsApp' tab to start monitoring the messages.
If you want to spy on an Android phone's WhatsApp messages, you can still use this app. But then you'll have to access the target phone, and install the app into it. Furthermore, you'll have to enter into Stealth mode so you can spy on it secretly.
Here please note that you HAVE TO root the target Android device if you want to view someone's WhatsApp messages.
Part 3: How to Hack Into Someone's WhatsApp and Read Their Messages via Spyzie
Spyzie isn't as popular or powerful as Cocospy. However, it comes with its unique set of advantages as well. It's a reliable tool because it is used by over a million satisfied users, and it has received top recommendations from various media houses.
You can use Spyzie to read all of a target user's WhatsApp messages, including their group chats. You can also download and access all of the media and attachments shared over the platform. Similar to mSpy and Cocospy, you can read an iPhone's WhatsApp messages without having to install a software into it.
How to hack into someone's WhatsApp and read their messages remotely using Spyzie?
Go to spyzie.com and create an account. You can also do this through the app.
Complete the setup process by logging in and giving the target phone's details.
Enter the iCloud credentials and start hacking the iOS device.
Go to the Spyzie dashboard. In the left-hand panel, you'll find a tab called 'Social Apps'. Within that, you'll find 'WhatsApp Files.' Once you click on that, you'll be able to read all of the target's WhatsApp conversations.
If you want to track an Android phone instead, download the Spyzie Android app and install it into the target phone. Now you'll have complete access to it. Just remember to go into Stealth mode after installing so you don't get caught!
Conclusion
So now you know how to read someone's WhatsApp messages without their phones. You can use either of the platforms mentioned – Cocospy, mSpy or Spyzie. However, our recommendation is for you to use Cocospy as it's the most efficient and powerful app and comes with a whole host of additional features as well.
You might have noticed that all of the methods mentioned are related to hacking iPhones only. That's because you cannot hack Android phones without physically accessing the target phone. You need to physically access them, install the app into them, and only then can you read WhatsApp messages.
If you have any other questions about reading WhatsApp messages of others, please comment down below.
This post is also available in: Português (Portuguese (Brazil)) Español (Spanish)