The last thing you would want to bear with over your boyfriend is him not being true to you. It is critical for you to see who your boyfriend is texting.
You have to check and see that he isn't cheating on you or saying bad things about you among other points. Besides, you might learn something intriguing or interesting about him when you look at his texts.
The great thing is that you can track your boyfriend's text messages without him knowing about it. This works by using Cocospy, a popular app that provides you with information on what he is doing with his phone.
It will give you the help you deserve for figuring out what he is doing and to confirm that he is not being hard on you from behind your back.
Part 1: How to Check My Boyfriend's Text Messages Without Him Knowing
You will need to use Cocospy to track what your boyfriend text messages, location, call logs, etc. This app helps you see everything that he is doing on his Android or iOS device.
1.1 How to see who your boyfriend is texting
Cocospy is an app that lets you review what is on a person's phone. With Cocospy, you will get access to everything someone is doing on his or her phone. You can also use its free live demo to learn about the features that the app comes with and how it can work for your needs.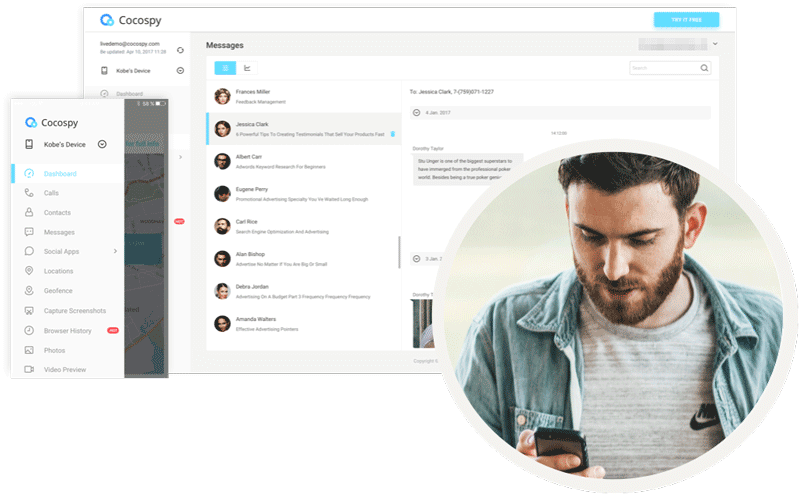 Cocospy works on Android devices 4.0 or greater as well as iOS 10.0.0 or higher phones. You do NOT have to root or jailbreak a phone.
And Cocospy can work in stealth mode. It will delete its links and icons after installation.
1.2 Non-Root or Jailbreak Features
There are many features that come with the Cocospy app. Best of all, these are features that you can utilize without having to root or jailbreak a target phone:
Read someone's text messages, including ones that person both sends and receives.
Review a person's phone call history. Look at when a person makes calls, who that person calls or receives calls from, and how long those calls might have lasted for.
Find information on where your boyfriend has been by using the Wi-Fi history or GPS data on his phone.
Get alerts on when your boyfriend has gotten out of a certain geographic zone. Geofencing alerts can be sent to your device to let you know when someone is getting out of a certain boundary.
Check on a person's web history, including details on sites one visits and the things someone downloads.
Review the keylogger for details on what your boyfriend is entering into his phone.
Part 2. How to Spy on My Boyfriend's Text Messages Without Him Knowing
2.1 Android or Basic iPhone Access
The following process works for when you are trying to access your boyfriend's phone in a more conventional manner. You would have to use these steps:
Step 1: Sign up for a free account with Cocospy.
Step 2: Download the app onto your boyfriend's phone. Be sure to use the correct link.
Step 3: After installing the app on his phone, go to the control panel on your computer to review what he is texting.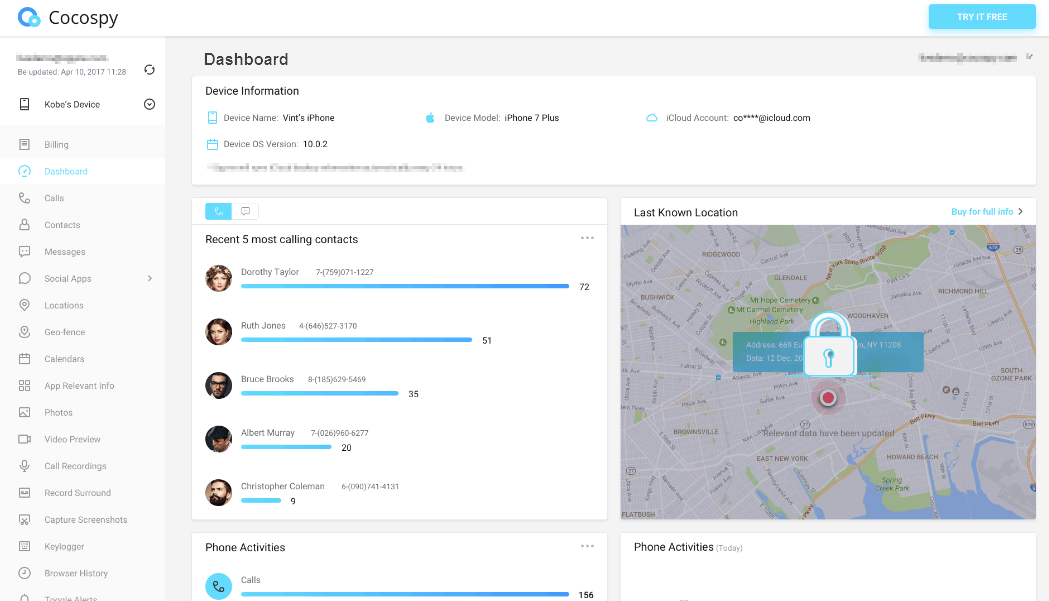 Also Read: How Can I Monitor My Child's Text Messages Without Them Knowing for Free?
2.2 How to read your boyfriend's text messages without touching his phone
You can also find information on his text messages without having to touch his iPhone by using his iCloud account. This requires you to know what his login information for his iCloud account is:
Step 1: Sign up for the Cocospy app.
Step 2: Enter in your boyfriend's iCloud ID and password.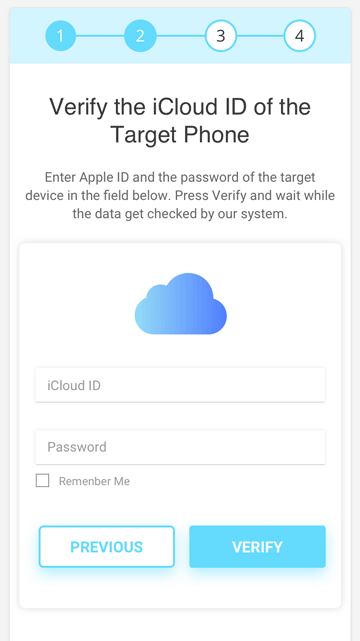 Step 3: Look up the iCloud information on your control panel.
The process lets you get regular information on his iCloud account. This includes details on everything on his phone that is being saved for review.
2.3 Do I Need to Root or Jailbreak My Boyfriend's Phone?
You do not have to root or jailbreak his phone if you are trying to simply check boyfriend's text messages for free. You would still have to do this to reach some of the more intensive functions on the phone.
2.4 Is It In Stealth Mode?
Cocospy works in stealth mode on any device you install it onto. The app deletes its links and icons after it is installed. The app also operates in the background without producing much power or using lots of memory.
Look at how well Cocospy can work for you as you look for an app that lets you spy on your boyfriend's text messages without him knowing. The simple and covert nature of Cocospy makes it a vital app that you need to use for seeing that your boyfriend isn't being hard on you.
Also Read: How to Read text Messages from Another Phone without Them Knowing
This post is also available in: Русский (Russian) Português (Portuguese (Brazil)) 日本語 (Japanese) Español (Spanish)