Finding someone suspicious in your neighborhood or perhaps in the lives of someone dear to you (possibly your kids)? Times like these can call for desperate measures.
No, I am not talking about barging in and telling the person to keep away from you and your family. This is a very excessive measure especially when you do not have any evidence.
However, how about some background check? Do you know that South Carolina background check is the simplest thing to do? You can even do it for free and get the result within minutes.
The best part is that you don't have to hire a detective to accomplish this. You can do it by sitting on your chair just through the internet. Quite surprised? Read on to know more about how you can check these records.
South Carolina Public Records Laws
South Carolina has introduced an act called the Freedom of Information Act. Under this act, any record of public bodies and even their meetings are made open for access by anyone. Any citizen can view this information and even request to get copies for the same.
What is a public body?
A public body is an institution that carries out its processes through public funds or expends public funds in any regards. Therefore, public records include any media that is held by these public bodies (even the emails).
If a Government wants to keep some information to itself and not provide it for public access, it must give a reason why it is doing so. For example, the Social Security Number (SSN) of any person does not have to be public since doing so could lead to harm to the person.
Other such information like attorney-client privileged data, police record of an investigation that hasn't completed, trade secrets, etc. are not shared with the public as well.
**It is important to note that if any document or information contains a bit of sensitive information that cannot be made public, the document can still be released partially by hiding the sensitive information.**
Cost of Copies of Public Records
As I mentioned earlier, you can request a copy of any specific public record from the concerning agency. However, the agencies can charge a price per copy of these records.
Although, the price is always reasonable and limited to the cost of gathering the data and making copies. If any agency is charging excessive amount, you can request them to give a written explanation of the charges. If the charges seem excessive, you can even file a complaint against them!
South Carolina Criminal Records, Arrest Records and Background Checks
As I mentioned earlier, it can be very helpful to access someone's background information or their criminal records. But how do you do that?
Well, there are many ways to go ahead with it. I will list some of them here for you.
Part 1: Conventional Method
Conventionally, the criminal records for people in South Carolina are handled by the South Carolina Law Enforcement Division.
To search for any person through these methods, you will need someone's First Name, Last name, and exact date of birth. You can also use someone's fingerprints, though I doubt that you will find someone easily through it.
However, a fee of $25 is charged per record. You will have to pay $1 per record additional if you are searching online. If you want to search the sex offender register, you can do it for free on the internet.
This makes it quite a costly affair. Plus, the information you will get will be limited to criminal records only.
Part 2: Instant Checkmate
Instant Checkmate can be understood like an encyclopedia of all the people. It can give you complete information about anyone, from their addresses to their complete background history.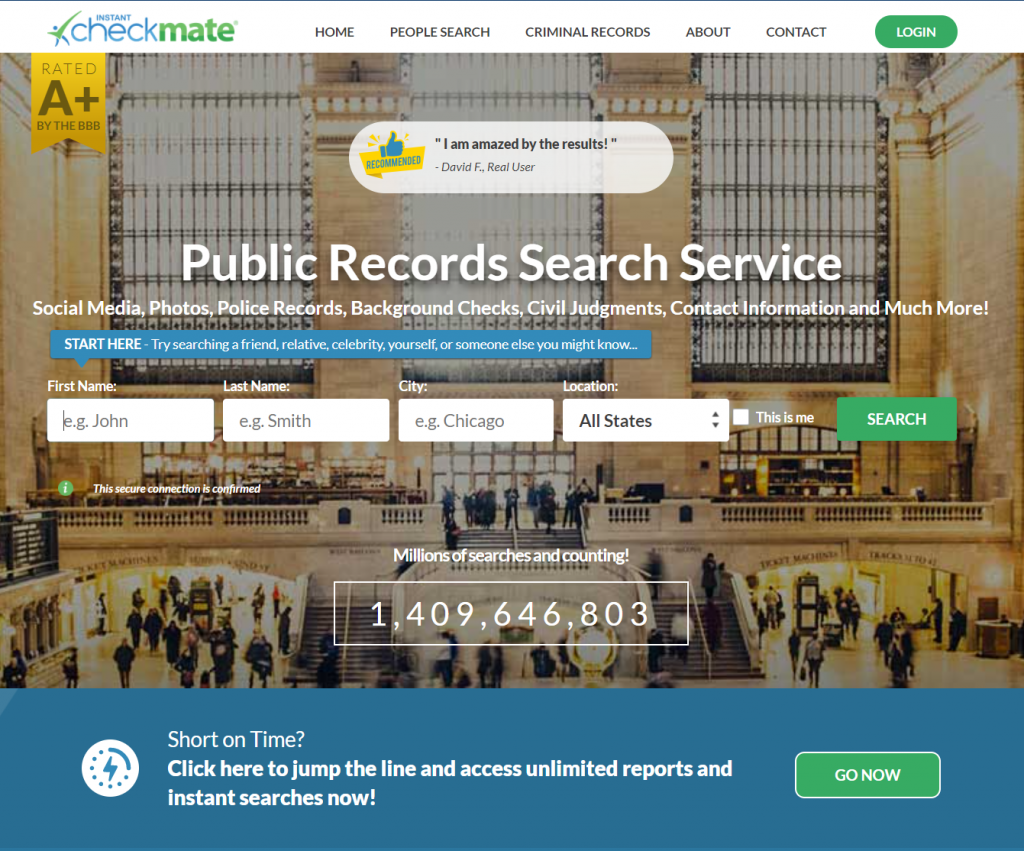 It is linked to countless public records and has over a billion entries. This makes its information very accurate. With Instant Checkmate, you can search for any person through a variety of ways. These include:
Name Search:
You can search for anyone through their first name, last name, and city (optional). You will get all the people that fulfil the criteria.
Reverse Phone Number Search:
Reverse phone number allows you to search for any person through their phone number. It is very helpful if you want to look for the complete identity of the missed caller.
Reverse Address Search:
You can search for anyone through their address. It is especially helpful if you want to know the detailed background of a fishy neighbor.
Reverse Email Search:
This allows you to search for anyone by their email ID. it can give you not only the detailed information about the person but even their Social Media accounts as well.
There are many benefits of Instant Checkmate as compared to conventional methods. Keep reading to know more about them.
Instant Checkmate Background Check
Instant Checkmate offers comprehensive background check solutions for every person. You can view detailed information about them, from their criminal history to even the mortgages they have on their name.
Not only that, but it also showsyou all the last known addresses of the person. You will get their phone numbers, their birthdate, and so much more.
The benefits of choosing Instant Checkmate over the conventional solution are paramount. Generally, in conventional methods, you will need the exact credentials of a person (even their birthdate) to get their background data.
Further, Instant Checkmate works on a subscription basis. The monthly charges for Instant Checkmate are even less than the one time fee for agencies like South Carolina Law Enforcement Division.
Part 3: TruthFinder
TruthFinder is another similar solution to Instant Checkmate. While it does not have some of the features and accuracy as Instant Checkmate, it can still give you better results than the conventional methods.
The interface is very simple and easy to use. All you have to do is search for the person through the search bar. Although you can search for someone through their name only. It doesn't give you multiple options such as Instant Checkmate.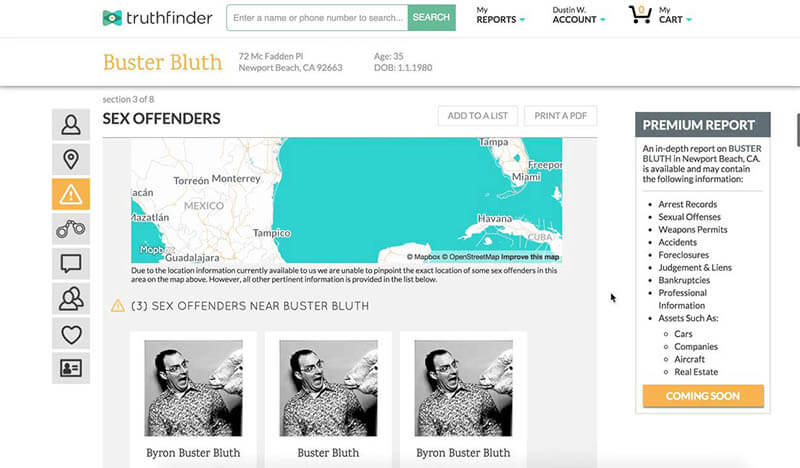 South Carolina Court Records
If you just want a particular court case records in South Carolina, you can do that through the website of South Carolina Judicial Website here. However, these searches can only be done one county at a time.
South Carolina Vital Records
Vital records in South Carolina include records like birth certificates, death certificates, marriage certificates, divorce certificates, and adoption certificate.
You can acquire these certificates through South Carolina Department of Health and Environmental Control. You can request these links by phone, by postal mail, and online.
My most preferred way is to use Instant Checkmate to find them online. It is quick, cheap, and I can make as many copies as I want!
**For Divorce Records, only certificates issued from July 1962 to December 2012 are available online. If you want any divorce record outside this window, you have to visit the particular county physically.**
Endnotes
Accessing South Carolina criminal records or conducting background checks in South Carolina is a piece of cake. The best way to go about it is to use Instant Checkmate's People's Search.
If you are suspicious out anyone, it is better to get it checked right now. You should do it not only for your sake but for the sake of your family's safety as well.