When living in Virginia, it is always good to know everything about your next door neighbor. In fact, people nowadays keep an eye on every one that is in their life (and in the life of their family).
This even includes the people you make acquaintances at work or the person your daughter hangs out with. You should have a good idea about which people are trustworthy and which are not.
But how can you do that? Well, when I was in a similar situation, I used to get the background check of every person I was suspicious about. And its result was so helpful that I still do it to this day.
Luckily, if you are a resident of Virginia, there are several public records laws in place that safeguard your safety. Therefore, if you want to access someone's background info, you can do that legally and easily.
Read on to find out how…
Virginia Public Records Laws
The common man's access to public records in Virginia is governed by Virginia's Freedom of Information Act of 1968. It even has a Freedom of Information Act advisory council that helps individuals with their queries regarding the Act.
This law states that any person may request to access the public records in Virginia if the person belongs to the state of Virginia. There is no need to state the reason for the request. Further, the use of information is unrestricted.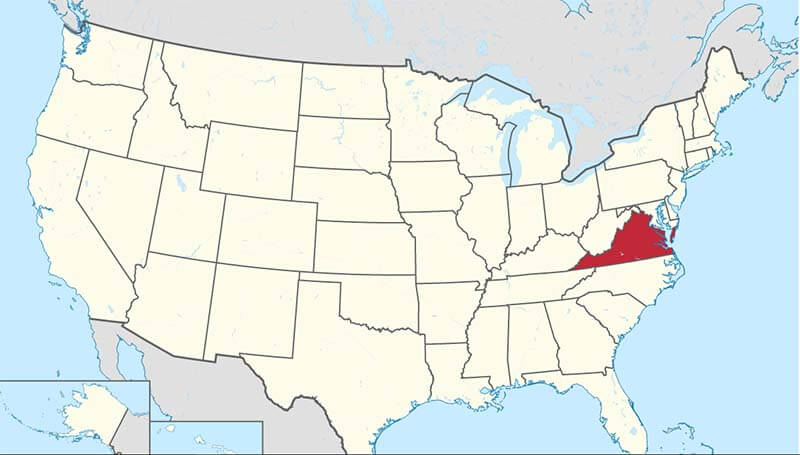 There are certain exemptions under this law, including mental health records, trade secrets, personal information, investigatory records, etc.
Virginia Criminal Records, Arrest Records and Background Checks
Virginia State Police takes care of all the background checks in Virginia. Any licensing agency, individual, or employer can request a criminal background search through the person's name.
However, an individual may be required to submit an authorization form declaring that he has the consent of the person to view their records. Further, the search results are limited to offences committed in Virginia only.
Intelius Background Search
Intelius is an all in one background check solution that can give you the entire life history (and present) of the person. This includes their name, address, past addresses, phone numbers, relatives, criminal records, vital records, and every other info.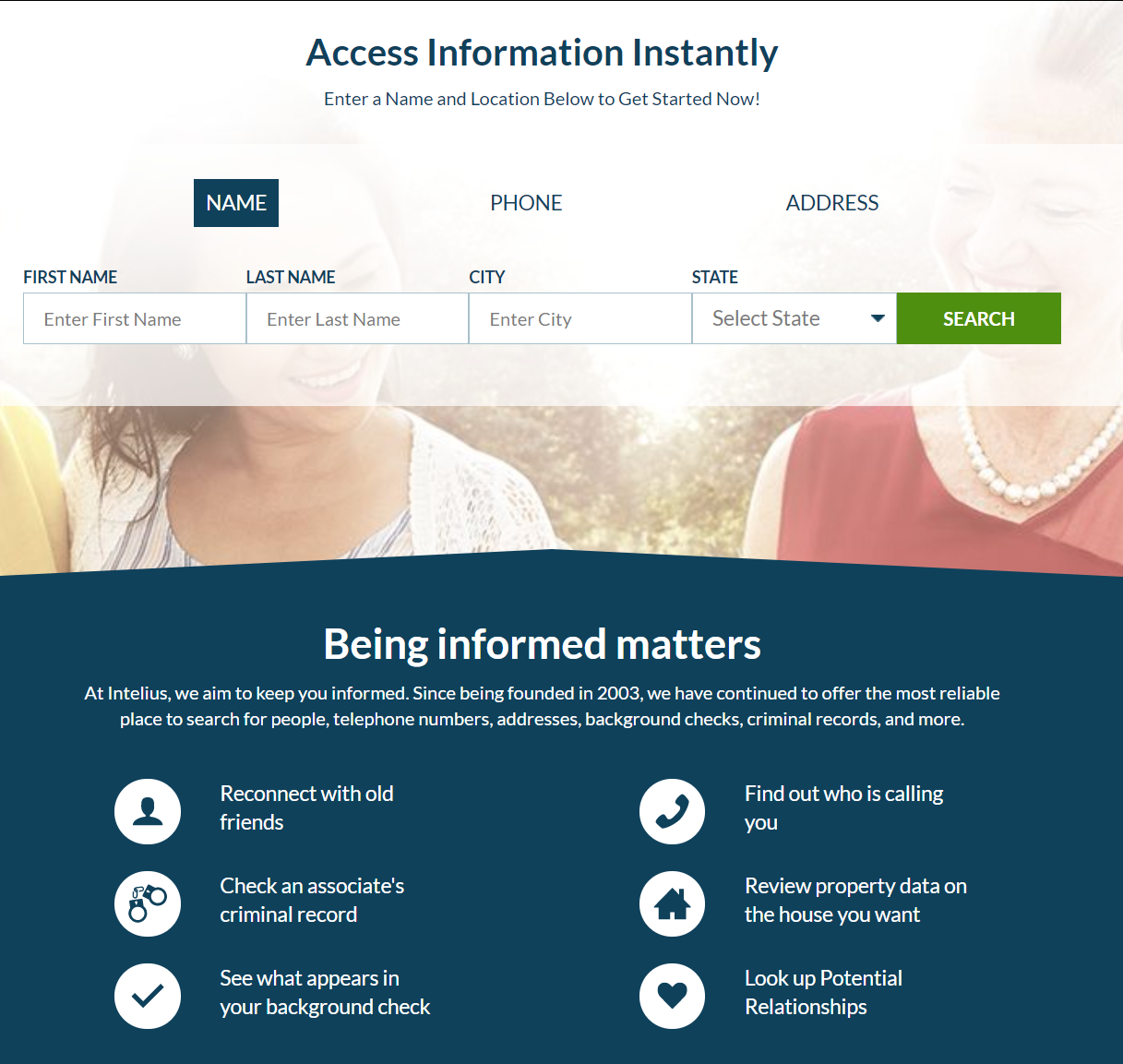 It gives you a variety of search options through which you can find the identity of a person. These include:
Searching through Name:
Intelius's name search allows you to search for any person through their first name and last name. If you wish, you can narrow down the search results by entering their city or state.
Searching through Phone Number:
The reverse phone lookup feature allows you to find the identity of an unknown phone number. This is particularly useful if you want to know about who is missed calling you.
Searching through Address:
Searching through address enables you to enter the house number, lane, street, city, and state of the person. Intelius gives you the identity of the person based on this info. It is helpful if you want to know the background of any suspicious neighbor.
Searching through email:
Searching for someone by entering their email ID gives you all the data about their digital footprint on the internet. You will get their social media IDs and the content they share through them.
For any person, you get the option to request their background information. The background info is accompanied by their criminal record, arrest warrants, and any document linked to their name (even mortgages!).
How it works
Intelius is linked to all public records across the US. When someone searches for an entry in the search box, Intelius starts to find this entry in all these records.
This gives a comprehensive record of the person and their activities in all the states. Further, due to the official nature of the records, the information provided is very accurate.
Virginia Court Records
Virginia's Administrator of Courts monitors all the information that relates to courts in Virginia. You can find all the court records on this website. There are different statutes that regulate the disclosure of court records to the public.
There are search options on the website which allows access to case information of any particular case or the verdict on the case. However, requesting for juvenile court case records online is not permitted.
If you wish to acquire copies of these records, you will have to visit the clerk of the original courthouse where the case occurred.
Virginia Vital Records
Vital records in Virginia include birth certificates, death certificates, marriage certificates, and divorce certificates. The upkeep and access to these records is governed by the Office of Vital Records, Virginia Department of Health.
The birth and death certificates are available from 1912 and onwards. Marriage records are accessible 1936 onwards. Divorce records are accessible 1918 onwards.
However, it is important to note that birth records turn into a public record after 100 years of registration. Marriage records, divorce records, and death records turn into public records after 25 years of registration.
If this much time period hasn't passed, you will need proof that you are searching for your own records or the record of an immediate family member, legal representative, or legal guardian.
These records can be requested online, in person, or via mail. Alternatively, Intelius can also be used to access these records online.
Takeaways
As it can be seen, it is easy to get public records in Virginia for yourself. However, if you are not searching for your records, access is often denied.
Therefore, Intelius is the better way to go whether the records are yours or someone else's. It gives a one place solution to get all the background history of a person. Further, it is not just limited to the state of Virginia.