West Virginia crime rate is higher than the national average. This makes it important to keep your eyes open if you are living in West Virginia.
You should take note of the new people that come into your life, such as a new neighbor, an office colleague, or a person your child is dating.
But how can you know about someone's past when they have no link to you whatsoever? It is simple – by performing a background check.
West Virginia has dedicated laws that govern the public records in the state and someone's access to them. This makes doing a background check very easy and legal in West Virginia.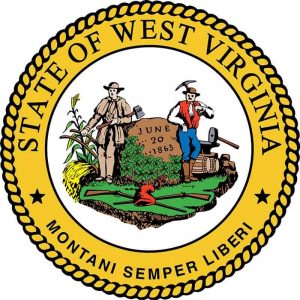 West Virginia Public Records Law
The West Virginia Freedom of Information Act of 1977 governs the public records in the state as well as an individual's access to them.
While there have been minor changes to this act now and then, the essence of the act remains the same.
This act states that anyone in West Virginia can access the public records, whether it is a person, corporation, or an association. It is irrelevant as to why a person is requesting a record, the only exemption being information about prison inmates.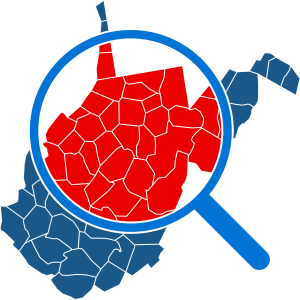 Once anyone has attained this information, there is no restriction on its use. However, usually, courts prohibit or limit the use of personal information.
The exemptions to these records include trade secrets, healthcare records, personal information, test questions, etc.
West Virginia Criminal Records, Arrest Records and Background Checks
West Virginia State Police has the responsibility of conducting any background check and keeping criminal records in West Virginia. The service is outsourced to a third party company. It handles the fingerprint background check in West Virginia.
Since you require the person's fingerprints to do a background check through this method, it is not very feasible in most cases other than employment.
Intelius Background Checks
Intelius is a people search database that can give you complete information about any person. This includes their name, phone number, address (both past and present), criminal record, employment information, and even the mortgages on their name.
It is connected to countless public records all over the US. When you search for any person on Intelius, it searches about the person on all these records through billions of database entries.
Then it compiles all the information for you. It is better than official channels as the person's background isn't just limited to the state they live in. You will also be able to see their activities in other states as well.
Further, all the information can be accessed through a single platform. You don't have to go to different sites to get different types of information.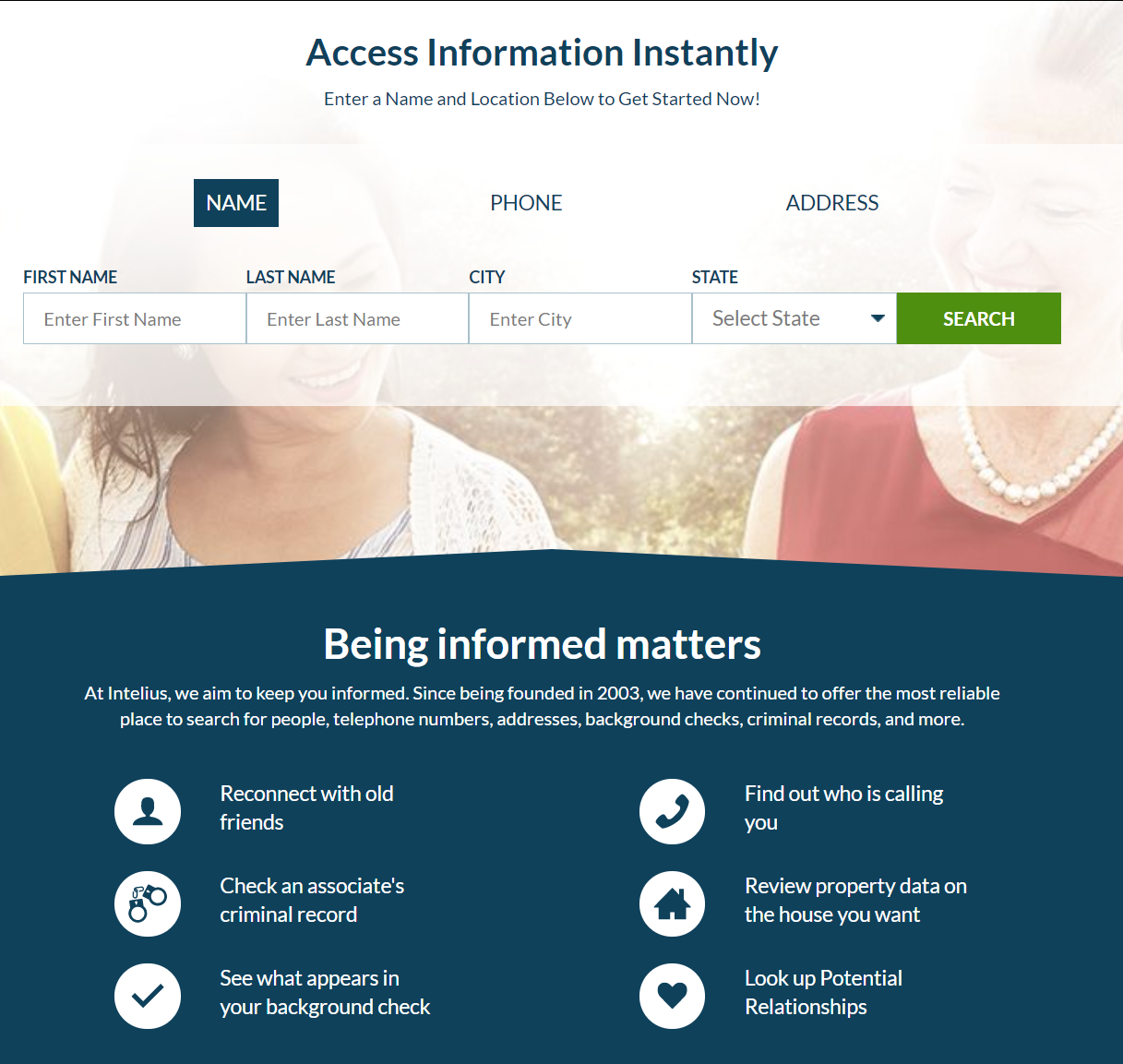 Intelius Search
You can search for anyone through a variety of ways when you are using Intelius. These include:
Search by Name:
Intelius's name search is a very convenient feature. It allows you to search for anyone using their first name and last name. You can also narrow the results by adding their city of residence.
Search by Phone Number:
This is particularly helpful to find out the identity of unknown callers. All you have to do is enter their phone number in Intelius's phone number search box and Intelius will do the rest.
Search by Address:
It can be useful when you want to search for someone's background and you only have their address. For example, a neighbor that just moved in can be known in depth through this search option.
Search by Email:
Email search gives you the entire digital footprint of the person. You will know their social media accounts, their posts, likes, and dislikes. One of the best ways to get someone's activities.
Once you search for anyone through these methods, Intelius will give you the people who fulfil the criteria. You can select the person based on the information it provides.
Once you have the person's identity, you can ask Intelius to conduct a background check on them. It will take a few minutes and it will ready all their information for you.
West Virginia Court Records
West Virginia's Administrator of Courts website provides any necessary information about the courts in West Virginia. However, it won't provide you with information about the court records.
If you want to know any detail concerning a particular case, you should visit the clerk of the court in which the case happened.
West Virginia Vital Records
Vital records in West Virginia are managed by the Vital Registration Office, West Virginia Health Statistics Center. These records can be accessed in person, through the mail, or online.
However, it is important to know that only vital records such as birth certificates, death certificates, and marriage certificates can be attained by these methods.
Physical Request:
If you can visit the service records office personally, it is located at 350 Capitol Street in Charleston. If you are doing a physical visit, you can get the vital documents on the same day.
Mail Request:
To request for Vital records via mail, you would need to download a request form. You have to fill it and attach the documents it requires. You can then mail it to Vital Registration, Room 165, 350 Capitol Street, Charleston, WV 25301-3701.
Online:
To get the vital records online, you can go to go to Intelius website and it will give you the records within minutes.
If you want to get a copy of a divorce certificate, you will have to submit a request to the clerk of the county court. This has to be done in the county where the divorce occurred.
It is important to note that if you are following the official channels to get the vital records, you will have to be a direct relative of the person to whom the record belongs. Otherwise, you need to show a legal interest in the records.
Although, if you are using Intelius, you don't need to be related to the person. You don't have to show any connection to the person whatsoever.
Takeaways
West Virginia allows access to public records in the state to any individual. However, there are certain restrictions as well as many exemptions that are present. Further, you need to show your relation to the individual to access these records.
However, using Intelius can save a lot of time as it can give you all the records you need without requiring any consent or authorization of the person concerned.