'What is a background check?' is a question that you might have asked yourself when you read about background checks. Well, it is important that you should know all about background checks. You will be needing to do it in the future, and it will be done on you as well.
Even employers nowadays do a background check on their potential employees. Not only that, people do it on their tenants and their neighbors too. In fact, you should even do it on a new person you date.
So let us learn everything about background checks in today's blog.'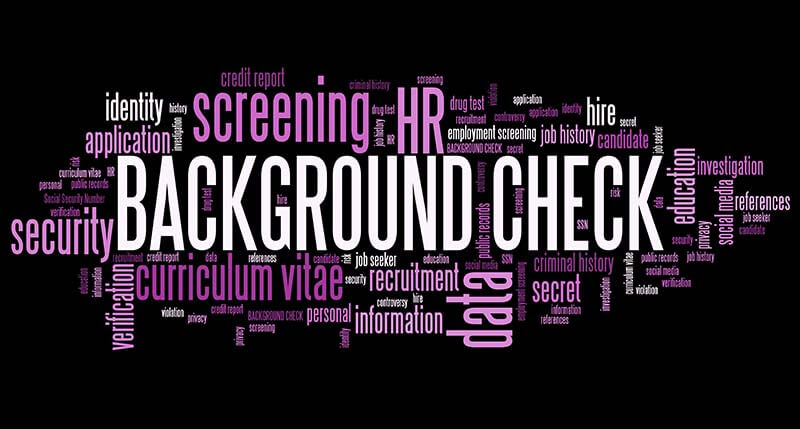 What is a Background Check?
A background check basically consists of verifying a person's identity, making sure that they are who they claim to be, and looking into their past such as their education, criminal records, etc.
Nowadays, if you try getting a job anywhere in the country, the company will do a background check on you to find out about your past. Not only that, you will also encounter background checks being done when you rent a new apartment or lease a car.
Types of Background Checks
There are many types of background checks. The ones that is required depends on the situation. Some common background checks that you will encounter are:
Employment Background Checks:
Background checks are important for an employer before they select a candidate for the job. This is to avoid selecting a candidate who might be a hazard to the company.
And the instances of background check for employees is not rare. A majority of employers (more than 72%) conduct a background check for every job candidate before they hire them.
And the importance of these is paramount if the employer is looking to hire someone for a responsible position. For example, if an employer is searching for a person to handle the company's accounts, they wouldn't want to hire someone who has done financial frauds in the past.
They would also want to look into a person's previous employment. It is important to find out if they have had the education and jobs that they claim to have.
In such cases, they could order an additional background check as well, such as a credit background check.
Criminal Background Check
A criminal background check involves checking for the person's previous felonies, arrests, and misdemeanours. The information that is available in a criminal background check varies from state to state.
Generally, criminal background checks are done as a part of an employment background check. Also, minor infractions and traffic infractions don't usually show up in this type of background check.
Credit Background Check
Credit background checks focus on finding about the credit history of the person. It could check for their mortgages, any loans, and other financial information.
The credit background checks for any individual are governed by the Fair Credit Reporting Act. This act regulates how far behind can you look in a person's financial history and what all you can check.
What Shows up on a Background Check
A background check shows all the information that is relevant for the person who is getting the background check done. This may include:
Past employments
Academic qualifications
Criminal Records (felonies, arrests, and infractions)
Credit history
Financial Standing
Media Searches
Not all of these might be available in every background check. It basically depends on the type of background check that is being done and how it is being done.
Instant Checkmate Background Check
Instant Checkmate is a background check solution that can provide you with the entire life history of a person. This includes even the tiniest bit of information about them, like their name, address (present as well as the past ones), phone numbers, background check, relatives, credit history, and even the mortgages on their name.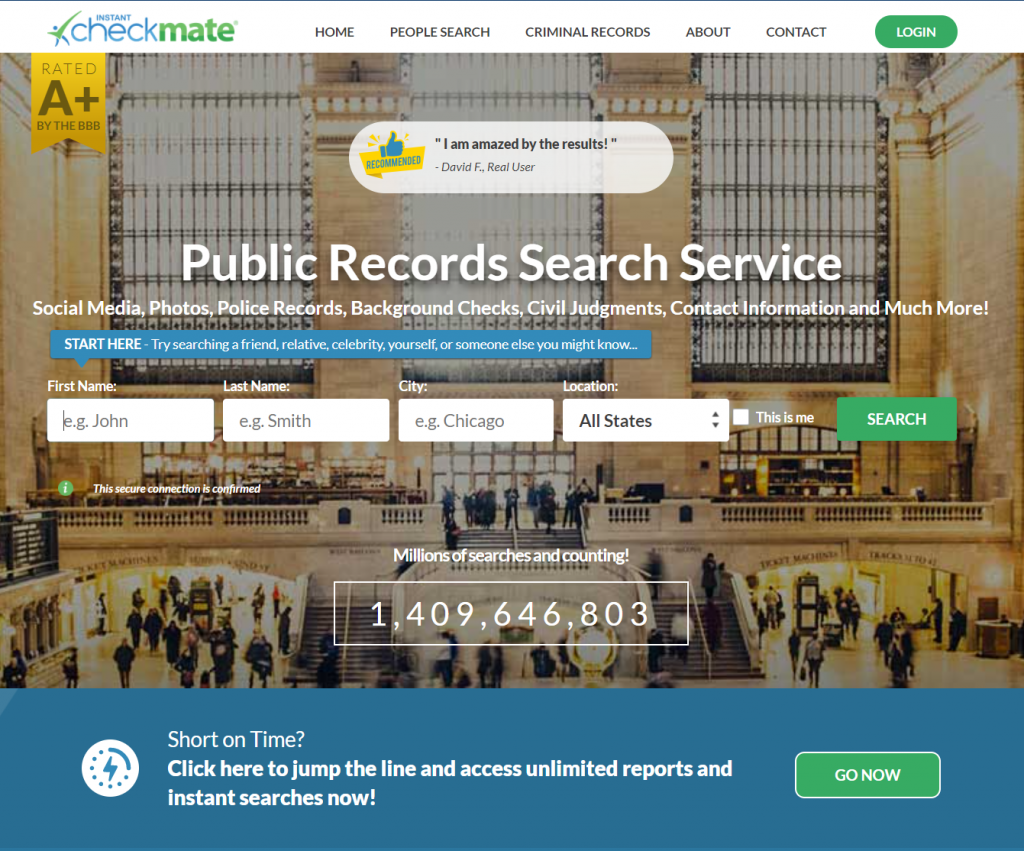 Using Instant Checkmate is as simple as using Google. You just have to enter the search query and hit on 'Search'. Instant Checkmate will prepare the results for you. If you want to learn how to do a background check on someone, you can use this guide.
There are plenty of ways to search for someone. These include:
Search by name:
Instant Checkmate's name search allows you to find any person by entering their first name, last name, and city (optional). It will give you a list of people that fulfil the criteria. You can choose the person with the information that you know about them.
Search by phone number:
Instant Checkmate's reverse phone number lookup allows you to search for any unknown phone number. It can be helpful if someone is troubling you by constant missed calls.
Search by address:
This feature allows you to enter the address of any person and find their identity. I use it when I have to check on my new neighbors to see if I am living around a safe crowd.
Search by email:
There are very few background check engines that offer it. However, it is of extreme importance. It provides you with all the online social accounts that are linked to that email ID.
Instant Checkmate Benefits over Conventional Background Searches
There are several benefits that Instant Checkmate has to offer over conventional background search options like government websites. These include:
1. No Consent Required:
You don't have to request for the person's permission to do a background check on them. You can do it through Instant Checkmate and they will never find out that you have done it.
2. One Platform for Every Search:
You don't have to visit different types of websites to conduct different types of searches. Al the background searches can be done through a single Instant Checkmate platform. It will give you all the results regarding criminal background, education history, employment history, etc.
3. Cheap Pricing:
Instant Checkmate follows a very cheap price structure. Even if you go to official government websites to do background searches, those websites charge a one time fee for every search. However, Instant Checkmate has a monthly subscription structure.
All you have to do is pay a monthly fee to use Instant Checkmate and you can do as many searches as you require. There are no additional costs.
4. No Stringent Requirements:
There are no strict requirements in order to use Instant Checkmate. For official government websites, you might need fingerprints of the person you want to check. Further, there are forms to fill at times. It even requires you to know detailed information about the person like their exact date of birth.
However, with Instant Checkmate, all you need is any type of information about the person you wish to search. It could be their name or it could be their phone number.
5. Nationwide Background Check:
If you use the state government's official website to conduct a background check, it will only provide you with the activities of the person in that state. However, that is not enough.
Very often, you will need to find out about the activities of that person all over the country. In that case, there is nothing more helpful than Instant Checkmate (unless you have connections in the FBI).
And after all these benefits, there comes to mind the thought that there must be some catch, something hidden. However, that is not the case. Instant Checkmate is a completely legal method of doing a background check.
Further, it constantly gives you information about how you can use that information legally. You will know all the dos and don'ts when you are using Instant Checkmate.
Things To Remember
When you are doing a background check, there are always certain things you should keep in mind.
First of all, keep in mind the basic laws of your state so you know how you can use the information. For example, in many states, employers aren't allowed to make decisions based on the criminal background of the person in the first few rounds of employment.
Further, never make decisions based on factors such as color, race, gender, or any such thing about the person.
Also, it is important to remember that everyone deserves second chances. If a person did a minor infraction many years ago in the past, it is possible that they are not the same person anymore.
Final Notes
Now that you know what is a background check and what it shows, you should take care that your background check is clean. You should do a background check on yourself first and foremost and see all the things that appear in your results.