Missouri has one of the highest crime rates in the US, with violent crimes more than 40 percent higher than the national average.
This means that if you are living in Missouri, you have to be alert for your safety and the safety of your family. You need to know about all the people that live around you or acquaint with your family.
However, it can look absurd if you try to peek in someone's window or enquire about them around. Therefore, you have to do it quietly.
Luckily, there are several ways to do a background check. I will discuss these ways here and tell you how you can get any information about any person.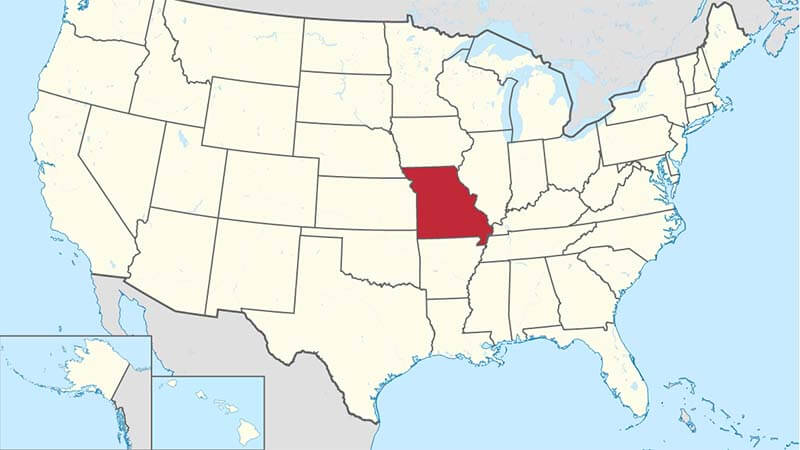 Missouri Public Records Law
There are three statutes that govern the laws regarding public records in Missouri. The major governing law is the MIssouri Public Records Law, passed in 1961 This law dictates the types of records that fall under 'public records'.
Under these statutes, any person can request access to public records in Missouri. The reason for the request does not need to be mentioned.
However, certain records are exempt from disclosure. There is a slight chance that you can get access to them, though you would have to state a reason for the request in that case.
Once you have the records, there are no restrictions on their use. The exempted records include:
Privileged information
Personal records
Testing Materials
Medical history
Missouri  Criminal Records, Arrest Records and Background Checks
In Missouri, the Missouri State Highway Patrol, Criminal Justice Information Services Division takes care of the background checks of a person.
The background checks can be conducted through someone's name or their fingerprints. The background check in Missouri doesn't require the consent of the individual you wish to search.
However, it is mandatory to enter their name, social security number, and date of birth. It is probable that someone might not have this information.
Further, the records will only show the activity of the person in Missouri only. You cannot find their background or criminal activity in other states.
Background Search through TruthFinder
Due to the limitations of the official channels, there is a better way to conduct a background check. It is through TruthFinder.
TruthFinder is a search engine that searches for identities of people. Once you have a person's profile, you can ask TruthFinder to do a background check on the person.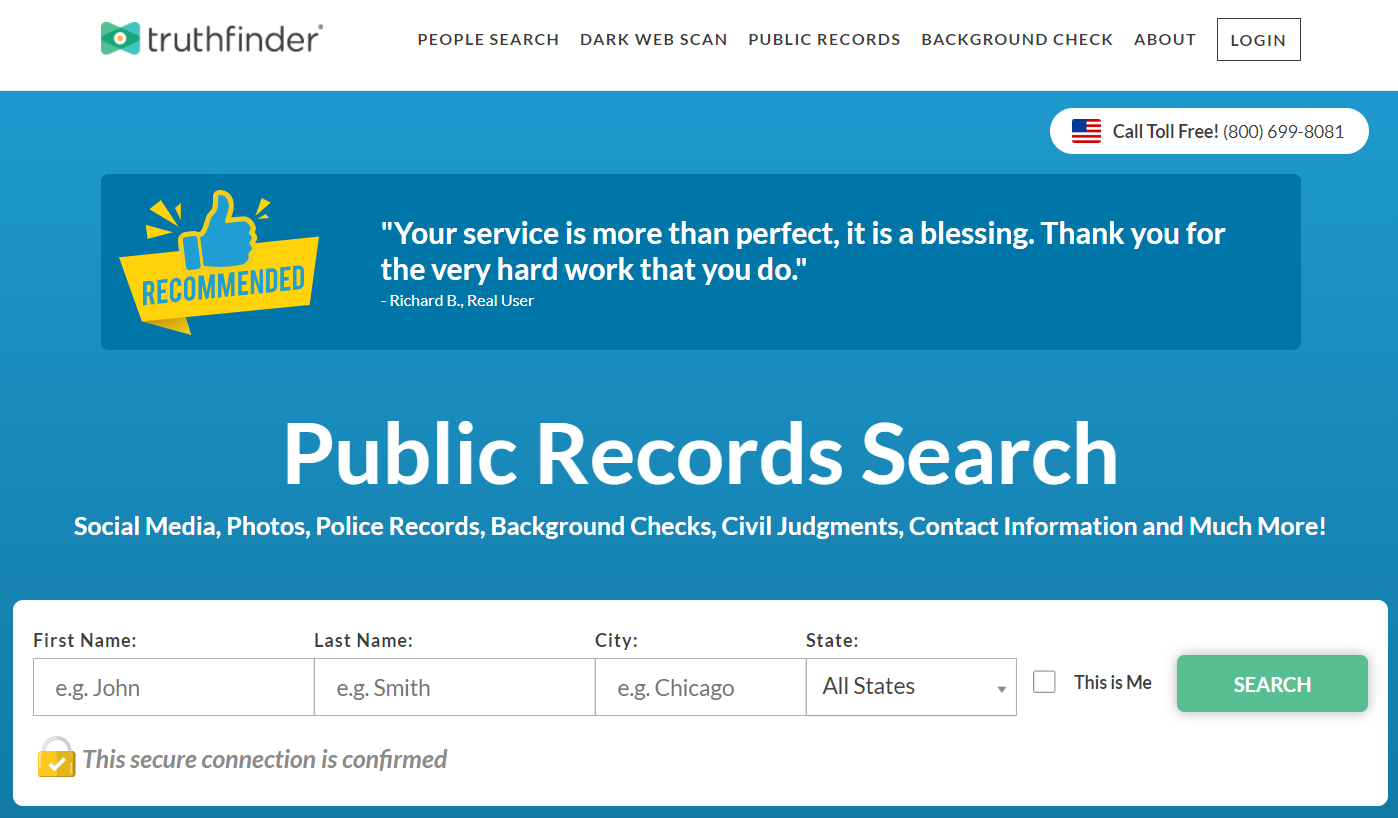 The search results will include all information like their name, address, phone numbers, past addresses, associates, criminal record, social media history, and even mortgages on their name.
You can search for anyone through a variety of means. They include:
Name Search:
You can use TruthFinder's name search to search for a person through their first name and last name. There is an option to enter the city as well, which will narrow down the search.
Phone Number Search:
You can also search for someone through their phone number using TruthFinder. This is especially helpful to know the identity of missed callers.
Address Search:
This option allows you to enter anyone's address and get complete information about them. This is particularly useful when you are looking for a background check of a suspicious neighbor.
Email Search:
If you know someone's email ID, running it through BeenVerified can reveal to you everything that is linked to it. This includes the person, their social media accounts, and so much more.
Now that you know the identity of a person through features like reverse phone number lookup, you can ask BeenVerified to run a background check on them. This will give you all the information you require.
How it Works
BeenVerified has a huge database because it is linked to countless public records all around the US.  This means that its information is extensive as well as very accurate.
Once you search for any query, BeenVerified looks into it through all these databases. This also gives the added advantage of nationwide results.
So even if you are searching for a person living in Missouri, you will be able to track their background all around the country.
Missouri Court Records
The website of the State Administrator of Courts deals with all the court records and information regarding them. The court case records can provide results regarding case dockets, judgments, and any related case record.
While almost all the courts on Missouri are accessible through the online portal, it can often occur that the case files are not fully detailed.
In order to get detailed copies of the case files, you should contact the clerk of the courthouse where the case was heard.
Missouri Vital Records
Vital records in the state of Missouri include birth certificates, death certificates, marriage certificate, and divorce certificates. These records are generally maintained by the Bureau of Vital Records, Missouri Department of Health & Senior Services.
However, not everyone can access this information. In order to get any vital document, you have to be the person itself or directly related to the person. You could be a family member, a legal guardian, or a legal representative.
There are limitations as to how far back the records you can access. For birth records, certificates are accessible from 1910 onwards. For death records the date of availability is same as well. The marriage and divorce certificates are available from July 1948 onwards.
The certificates can be requested via the website or through the mail. If you want to search for them online, you can use BeenVerified. It will offer no limitations on the use.
Takeaways
Searching for someone's background in Missouri is as easy as pie. You only have to know where to look. When I am doing any such search, I always head over to BeenVerified since it offers me all the information at a single place.
If instead of a background check you would like to track someone's phone and monitor them, there are web services for that as well.