Our smartphones have evolved to the point that it's not a must for you to display all the installed apps. Some apps are removed to clear app the home screen or the apps listing.
Others are removed so that any prying eye cannot know the secret activities and files stored. While it's not a cause to worry, what if your loved ones or employees are using them for inappropriate agendas? Your phone could also have some installed but hidden apps too.
Before we see how to find hidden apps on your phone, we will look at the reasons behind finding them. We will also shed light on some of the apps you should be concerned about.
Lastly, apart from the settings method, we will show you how Cocospy can help you uncover the hidden phone software. Are you ready? Then keep reading.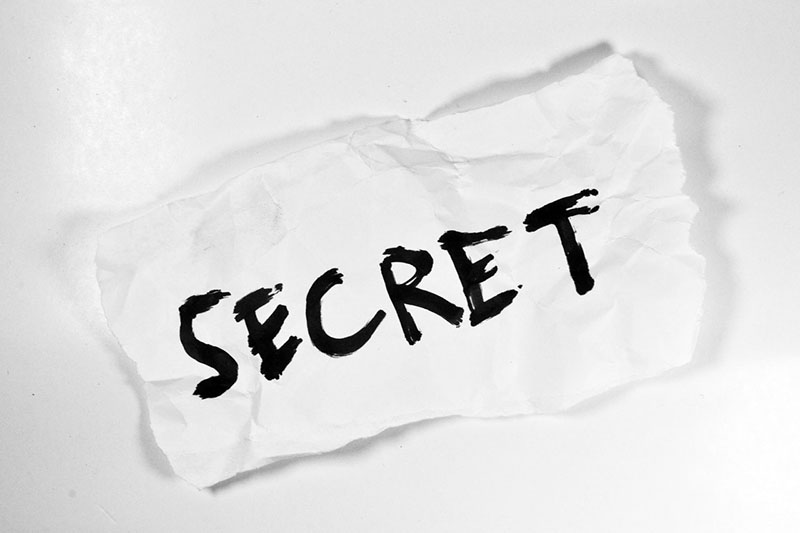 Why Do You Need to Find Hidden Apps On Your Phone?
There are a couple of reasons why you may need a solution to show hidden apps. It could be your phone or a targeted phone like in the kids, employees, and spouses' cases. If you find yourself in one of them, then you have a reason to be familiar with the revealing steps.
First, if it's your phone, then you need to know if someone is spying on you secretly. If you didn't know, yes, technology has reached us there.
You have a tech-savvy kid, and you are afraid of what they are doing on the phone.
You are suspecting that the kid is engaging in sex talk and other inappropriate topics.
Your spouse may be hiding secret information in the phone, but you don't know how to retrieve it.
Your employee has been using queer methods to conspire against you, but you cannot detect them.
There are other reasons why you may want to find out about any hidden apps in use. However, make sure that you are on the legal side before you start spying.
Some Hidden Apps You Should Be Aware Of
Regardless of whom you are spying on to find hidden apps, there are many secret apps to check out. While we may not list all of them, here are three apps that will raise the alarm:
The list can go on, but these are just a few of what you may want to check. Now that you have an idea let's see how to find the hidden apps on the target phone.
Part 1: How to Find Hidden Apps on Android
First, there is the usual way of finding hidden apps on an Android smartphone or tablet. You can go to Settings > Applications and then switch to menu view via the navigation buttons. After that, click on Task and see if you can find the 'Show hidden apps' option.
Since that may not reveal everything installed, you may want to check out the Cocospy's Android solution. It will help you find the installed apps on the target device. That includes the hidden ones.
If you don't know Cocospy, it is a monitoring application that can help you spy on target devices. Apart from the hidden apps, it will also reveal social media activities, call log info, media files, and text messages.
Millions of users have already downloaded it in more than 190 countries, and that's enough reason to trust it. You need to install it on the targeted Android phone for you to later view the results remotely.
Here is how you can use it access all the secretly used applications without the target's knowledge.
How to Find Hidden Apps on Android using Cocospy
Once you get the phone you need to check the hidden apps, follow the following procedure:
Signup for free on Cocospy main website.
Select the Android icon when choosing the version to continue.
Choose your preferred plan and receive a confirmation email with the installation link.
Use the link to install Cocospy app on the target phone. For more installation details, click here.
So that the target user doesn't know that you installed a monitoring application choose stealth mode before finishing the installation.
Once you are through with the installation, it's time to view the apps remotely. Use your computer (or any other device) to sign in back to your Cocospy account.
Once the account synchronizes with the phone, the dashboard will appear with features on the left.
First, if you want to check the hidden social media apps, click on 'Social Apps' to access them.
Next, for all the other apps installed, still, on the left part, locate 'Applications' and click on it.
You will see all the installed apps on the right part of the panel, including the hidden ones. Check to see if there is something that you didn't know when using the phone's setting method.
The Android Keylogger
In Android, Cocospy has the keylogger feature which records keystrokes made on the target phone or tablet. If there is an app requiring password entry, the details will be filed by the keylogger.
You can access them in the log files if you need to open up a restricted hidden app.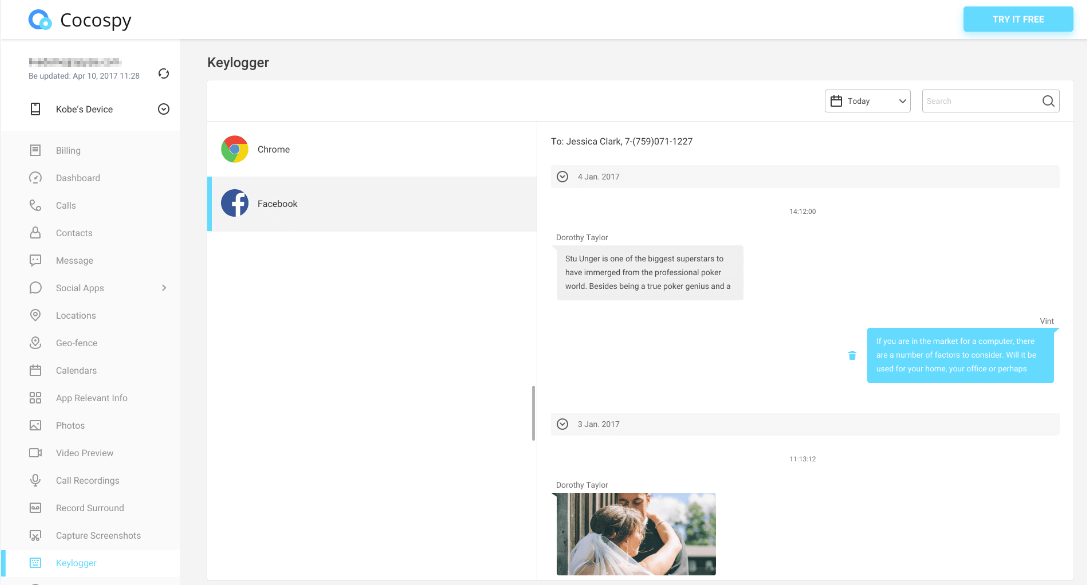 Why Should You Go For Cocospy to Find Hidden Apps In Android?
First, you only pay the fee once to access all services. That means there are no hidden costs. In addition to that:
It takes less than 2MB memory space in the target phone.
You need less than 5 minutes to install it.
Does not drain the battery when synching the info with your account.
It will operate in stealth mode. The user will have no knowledge that you are looking for hidden apps.
You don't need to root the phone before installation for you to access the hidden apps.
You can uninstall Cocospy from the control panel by clicking on the 'Uninstall' button.
Cocospy is compatible with Android version 4.0 and above.
Here is how the Android live demo works.
Part 2: How to Find Hidden Apps on iPhone
It is also possible to find hidden apps on iPhones and iPads. In iOS, you don't need to install Cocospy. You just have to get the iCloud credentials and feed them to your account after signing up.
How to Find Hidden Apps in iOS Using Cocospy
Once you have the iCloud credentials of the targeted device, follow the instructions below:
First, sign up on Cocospy website to access the service.
Choose the iOS version here and go ahead to pay for the plan that suit's your spying intentions.
After receiving a confirmation email with your login information, go through the instructions given as a guide.
Make sure that the target phone has no two-step verification. If available, you need to disable it first.
Go back to your Cocospy account and enter the iPhone's iCloud credentials.
Wait for the account to sync the information with the cloud before you can access the dashboard.
On the left part with the features, go to applications at the bottom.
All the applications, including the hidden ones, will be available on the bigger right part of the panel.
Why Should You Use Cocospy to Find Hidden Features In Iphone?
As we said, you don't need to install Cocospy on the targeted iPhone or iPad. Other reasons to trust it include:
It takes less than 5 minutes to set up and sync the information.
You will find all the apps, including the hidden ones.
Cocospy is a non-jailbreak iOS solution that does not compromise with the device's warranty.
Just like in Android, you can view the applications anywhere remotely.
It's compatible with iOS version 7 and above.
Do you want to see how the iOS version works? Click here to see the demo.
Part 3: How to Find Hidden Apps on Boyfriend's Phone
If your boyfriend is smarter than you in hiding affairs on the phone, it's okay to get worried. On the other hand, you can't risk losing your relationship or be quiet as it aches you deep inside. That is why you need the information above to uncover his secret moves.
We mentioned some apps that will appear differently, but they are something else altogether. If you suspect that this is what he uses to cheat on you, it's time to visit his phone.
You need evidence to confront him and put things in order. Therefore, if there is nothing to show via the settings, hidden apps way, how about getting Cocospy?
It does not matter if he is using an iOS or Android device. Once you sign up and get your plan, all the apps will be revealed via the 'Applications' feature. Click on the ones that you didn't see on the phone to see the secret messages, media files and more.
Part 4: How to find Hidden Photos on Android Phone
With all Android devices having both the front and back cameras, selfies are now the norm. Now, for various reasons, you may want to see if your target has secret photos that you don't know about.
If you visit the photos app on the phone, it will not reveal everything. That's where you need Cocospy to get the rest. After installing Cocospy on the Android phone/tablet, access the dashboard remotely and go to the 'Photos' feature.
Once you get there, click on it to see all the photos which include the hidden and deleted ones. You can download them for later use or even for legal reasons.
Conclusion
Now that you know how to find hidden apps on your phone or the target one, it's time to act. Nowadays, apps include a web version that the users can still use to access their accounts. It is therefore vital to also check on browsing history to see the visited sites.
Cocospy can also help you see internet activities via the 'Browser History' feature. Apart from the hidden apps, the monitoring application is also a useful tool to uncover other hidden information.