'I am just an ordinary person. Why would someone tap my calls, track my location or monitor my activities?' 'Who would bother to keep an eye on me?'
Well, you don't have to be a high profile person to get your phone tapped.
Your parents can monitor your mobile phone to protect you against cybercrime.
Your spouse may be tracking you.
Your phone to ascertain your loyalty towards him/her.
Your employer may tap your phone to ensure that there is no exchange of confidential information.
Any hacker attempts to steal your bank and personal information.
These days, cell phone surveillance software has become quite popular. Some of these spy tools are powerful enough and need not be a real tech to use them. The user-friendly interface and easy installation process have made them popular among the masses.
Continue to read how to know if your cell phone is tapped, tracked or monitored. Later, if the fears of being tapped are materialized, we will discuss what the action plan should be.
You may like: How to Stop Someone from Spying on My Cell Phone
Part 1: How can I know if my Cell Phone is Tapped, Tracked or Monitored?
Here's a list of a few signs that can indicate if any spy app is tapping or tracking your cell phone. Be aware that you may not see all but a few of these signs. The reason for this is that spy software has different capabilities.
Let's look at the signs:
Sign #1: Hearing noise and interference during calls.
Have you heard background noise while making a call-beeping or clicking sounds? It may be the result of interference as someone attempts to eavesdrop your live calls.
Sometimes this background noise can be a result of a bad connection or electromagnetic interference. In the other case, it happens when a spy software attempts to add eavesdropper to a call as a silent listener.
If you continue to hear strange sounds during your calls, the calls on your cell phone are likely to be tapped and recorded.
Sign #2: Cell phone's performance is affected.
Spy applications affect the cell phone's performance. While using your phone, you may experience lag.
In addition, your device may start behaving abnormally. Your mobile phone could be shut down automatically and suddenly. Some applications may show abrupt behavior and crash.
Also Read: How to Know If Your Phone Camera Is Hacked
Sign #3: The battery is discharged quickly.
The battery of your phone can give you an indication of spyware running in stealth mode. Pay attention if your phone's battery charging requirements change and become frequent.
Notice how fast your battery drains because the device might be discreetly transmitting data to the spy server, periodically.  Verify the background programs and kill unnecessary programs. Notice whether the battery drains even if you don't use the phone.
It's not a tell-tale sign because battery life decreases over time, so maybe it's just that. Try replacing a new battery.  If the same battery problems persist, check the apps installed on your phone and dig out the malware.
Note that this is not the absolute cell phone monitoring indication, as best spy applications consume far less battery power, making them undetectable.
Sign #4: Receiving bizarre text messages.
Strange and weird text messages are a clear indication that an intruder is attempting to gain control of your cell phone.
Don't ignore the sign.
Anyone who snoops on your phone would not deliberately send you strange messages. However, if the installation of the spyware is not done correctly or if the spyware is buggy, abrupt text messages may be received. There may be characters, symbols or randoms in these text messages.
Note that some tracking apps give remote access of your device to spy. Therefore, your phone is likely to receive the remote command sent as an encoded message from the spy application.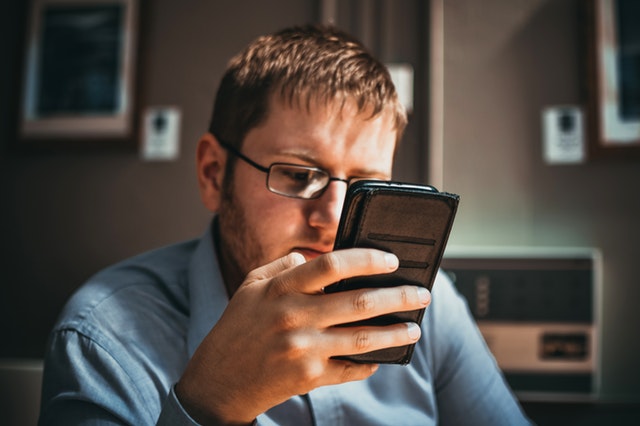 Don't Miss: How to Stop Someone from Spying on My Cell Phone
Sign #5: Unfamiliar screenshots, photos, and voices are present in the phone.
Go through your Photos, Gallery and Voices. If you see screenshots or pictures you haven't taken, it means that someone else took them from your phone. You may also find some audio recordings that contain noise data and have not been recorded by you.
This unrecognized content suggests access to your mobile phone by an intruder. Keep in mind that many spy apps offer the ability to take pictures and record voices to get an idea of the telephone environment.
Sign #6: Last Activity Details don't match with your last action.
Another useful piece of information to help you know whether your phone is being tracked or monitored is the 'Last Activity' details.
When you are inactive, the snooper may visit your social media or email accounts. Last activity details in such a scenario allow you to identify if an impersonator is trying to access your records.
By default, some applications display this information. You can also check when you last opened an application through your phone's event logger.
You may like: Can Someone Hack My Phone?
 Sign #7: Internet data usage is increased.
The increased use of internet data is an obvious indication of the cell phone being tracked, tapped or monitored.
All spy apps use the internet to communicate with your device and receive data from it via Wi-Fi or GPS. If you see a noticeable increase in data usage compared to your usual pattern, check what triggered the increase.
Part 2: I know my Cell Phone is Tapped, Tracked or Monitored! What should I do?
It is disappointing to know that someone has been monitoring all your activities. Here is your action plan. Take the following measures to get protected.
Step # 1: Instantly clean up your device.
The first step is to clean up your device and remove the malicious software. This will revoke spy access to the device.
Restore factory settings

Take a back up of your data and restore the factory settings.

Change iCloud Password

Change credentials for your iCloud account if you have an iPhone.
It's because using your iCloud data, spyware can access iPhone activities without installing any target phone software.

Uninstall suspicious apps

Go through the list of installed applications on your cell phone.
Be aware of checking the hidden apps as well.
Uninstall any unrecognized and suspicious app.
Note that the spyware will hide its identity so you need to thoroughly check the details of the app.
Step # 2: Reset passwords for all accounts.
This is the second step that you must take. Phone tracking applications are powerful enough to extract all passwords from your device. Therefore, resetting passwords and security information for your social media and email accounts is essential.
Step # 3: Check your bank account activity.
Hacking a device is commonly used to steal personal data and extract bank account details. Particularly, if you had made an online payment. Also, you may have stored your credit card details, passwords or pin codes in the phone notes.
Since a keylogger comes with multiple spy applications, it is important to check your bank account for the recent transactions. If you find any transaction not initiated by you, take appropriate action.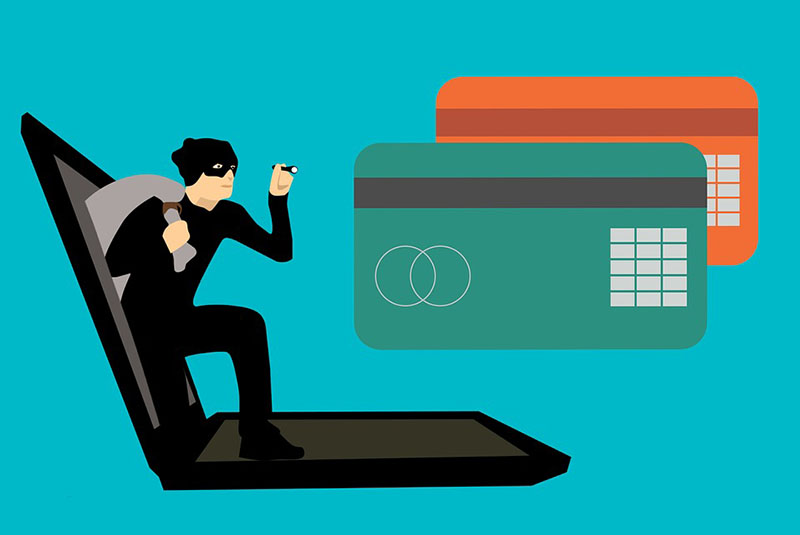 Step # 4: Thoroughly check phone's activity.
The impersonator may have carried out some activity on your accounts. Check your calls, messages, and activity on social media. Check your mailboxes for emails that have been sent and received.
Step # 5: Use device security features.
An important lesson learned is not to trust anyone with your device.
Most spy applications require that the user access the target device and complete spy software setup. This means that even if you are not around, your cell phone should be protected from unauthorized access.
Your smartphone comes with several handy features to prevent unauthorized access to your device and keep it safe. Use device security features. Set a passcode or identity recognition on your device so that no one can unlock your device without your permission.