Ever since AI writing was first developed there has been some controversy about its use online. Some prominent web platforms and search engines have used AI detectors to identify and penalize AI-written material, and readers have claimed that human-written content is always better.
But most writers who use AI writing assistants do so for genuine reasons, such as rewriting original content or generating text for ad copy and web content based on their input and keywords.
In such situations, there is a need for an AI tool that can transform AI written material into more human-like text that can bypass AI detectors, and Undetectable AI has been designed for this specific purpose.
Undetectable AI: The Basics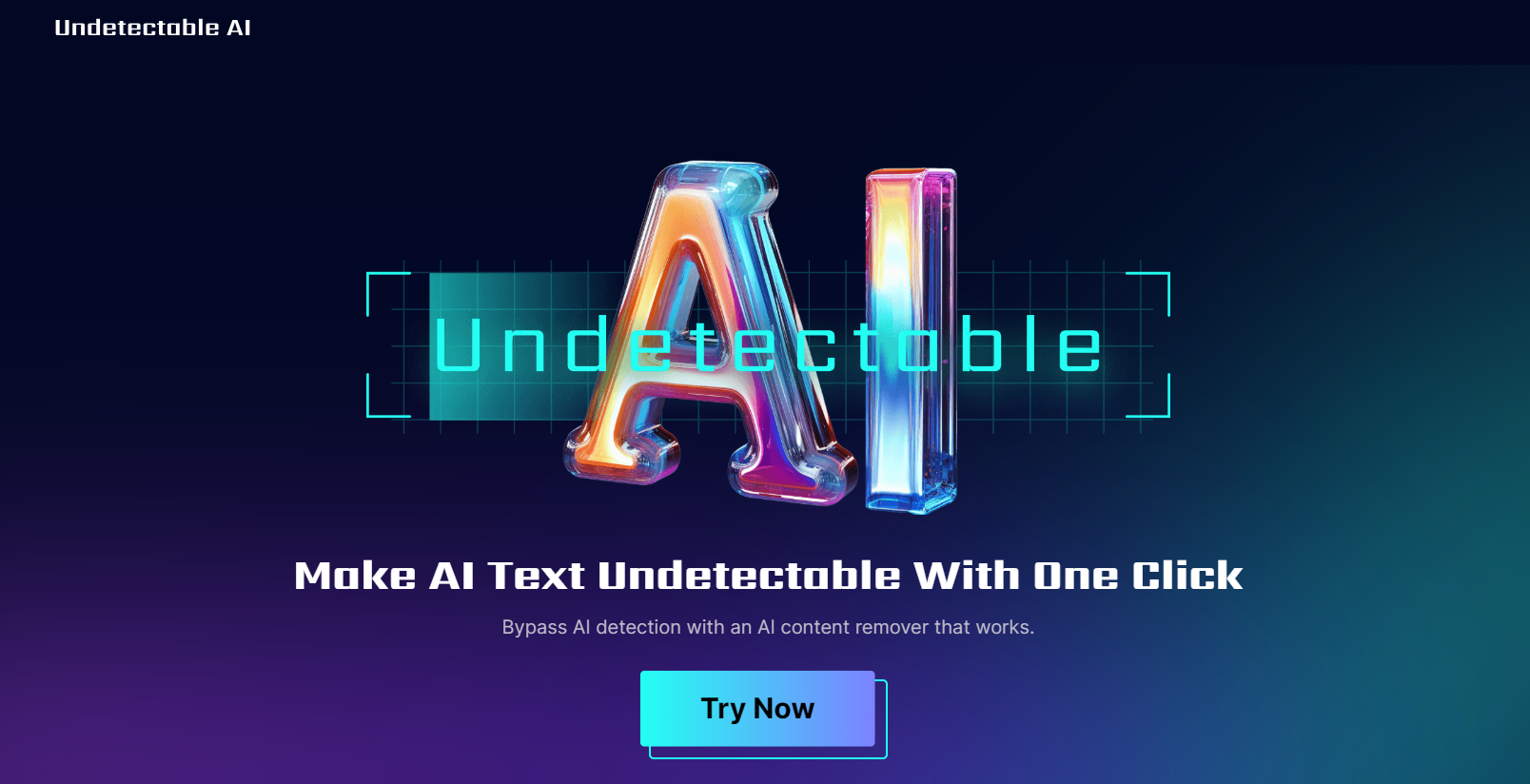 Undetectable AI is an AI rewriting tool that can turn your AI-generated text into more human-like content so that AI content detectors believe it is a human-written article, which makes it attractive for content creators who are trying to craft AI-written content.
Undetectable AI stands out as the easiest and fastest tool for humanizing your writing while maintaining its original meaning. The software on which Undetectable AI is based utilizes natural language processing and machine learning to generate a completely new text that is fresh and unique and can bypass AI detection tools, even against robust platforms such as Originality and Copyleaks. 
Whether you are creating content for an online article, or product description, or rewriting content for an academic paper, Undetectable AI will deliver unmatched performance.
What Are the Main Benefits of Undetectable AI?
As a robust tool for content creators, Undetectable AI is a valuable resource for marketing, advertising, and SEO professionals and all AI writers due to its many benefits, including: 
Enabling higher ranking on search engines by generating human-like, keyword-rich rewritten text.

Enhance your productivity by utilizing AI writing tools to generate content, without worrying about detection. 

You can customize the text to suit diverse audiences while still keeping the original intent and meaning of the content. 

It can bypass most AI detectors on the market including OpenAI's Text Classifier, ZeroGPT, Content at Scale, Winston AI, Copyleaks, Turnitin, and Gptzero. 

The rewritten content produced by Undetectable AI is always high quality and free from errors in spelling, grammar, and syntax.

The rewritten text is guaranteed to be original, authentic, and free from plagiarism. 

The complete process takes only a few seconds to produce the final text version.
How to Pass AI Detection with Undetectable AI?

One of the best features of this great AI tool is how easy and fast it is to operate.
First, you take your original AI written content and copy/paste it into the input box on the Undetectable AI web portal.
You can then choose from various options in the drop-down menus for different tones and writing styles to reflect your intended audience.
Finally, with a single click of a button, Undetectable AI will start working to reprocess your content, and within a few seconds, you will get a well-written quality version of your text that will pass most AI detector tools.
Final Words
Overall, Undetectable AI is an invaluable resource for digital marketers, bloggers, copywriters, and web content creators who are looking to craft readable and original content while saving time during the writing process. With a user-friendly interface and customizable options, this tool can empower writers to create compelling content while effectively evading AI detection without sacrificing authenticity.
However, it must be emphasized that Undetectable AI should always be used ethically and responsibly in accordance with online policies, and not used to create false or misleading information such as spam or scams.