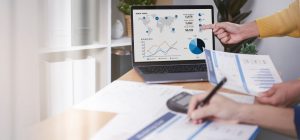 Standing in the last decade, we had never thought that we wouldn't have to carry money with us everywhere, or we could turn on the AC with a voice command. The things that are common in 2021 were only seen in the movies fifteen years ago. The massive expansion in the digital marketing field is the main reason behind the extensive changes in today's world.
If we talk about how digital technology is influencing an ordinary man's life, it will be more apparent for readers to understand. So, without further ado, let's dig in. 
Zero contact connection:
A man is on a date with his partner in a fancy restaurant and has somehow forgotten the wallet at home? But, instead of getting worried, he is making fun of his clumsiness and giving some extra tips to the waiter for his excellent service. Shocking, isn't it? Let us make it clear for you. The person we are talking about has the ultimate solution, a Debit or a Credit card, or at last a mobile phone.
When in 2010, you received a card with a contactless logo from your bank; many of you might take it with a pinch of salt. But, standing in this year, not having a card with the logo has become a matter of concern. In short, the enormous changes in the world of digital marketing have influenced our lives from head to toe. Now, wherever you look, you can see thousands of examples of contactless card payments, even online payments, including Google pay and other app wallets.
So, now, you can stop worrying about taking real money everywhere as long as you get a Smartphone. Get in touch with a Digital marketing services provider for more info.
Omni-channel adventures:
The person has now paid the bill of the restaurant and is leaving. The door is opening automatically, and he's still looking as relaxed as before. He is now opening an app on his brand new Smartphone and setting his current location. After a few minutes, a cab arrives, and the driver asks him for an OTP. Everything is fine, and he is heading to his home after dropping his date. He is scrolling his Instagram feed and uploading selfies, clicked that evening. He is enjoying the warm and cozy ride while listening to some soft music in the cab. Finally, he reaches home.
In the world of digital sophistication, many companies turn to corporate web design services to ensure their online presence is as seamless and user-friendly as the apps we've become accustomed to.
As you can see, from booking a cab to paying bills, everything is now at our fingertips. The collective endeavor of Digital marketing service providers has developed omnichannel marketing strategies to make our journey more customized and seamless. For SaaS businesses, partnering with a SaaS earned media agency can be instrumental in implementing effective omnichannel marketing. You receive customized notifications, emails, and news, instant notifications, OTPs without any complications in your Smartphone.
Immersive technology:
The man is now thinking of visiting his nearby supermarket to buy some essentials. But, it is almost 9 o'clock, and unfortunately, the store is closed! So, rather than wasting any more time, he opens an app on his phone and somehow finds the exact things he was looking for in the recommendation section. Or, he visits a single vendor ecommerce website where he can easily browse through a well-organized catalog of products until he stumbles upon the perfect items he was searching for. Pretty cool, right?
"Yes, it is the change digital technology has brought to our everyday life." says John Cammidge, owner of Jcammidge." Now, even without searching and scrolling for hours, you get more personalized results and recommendations on online shopping apps. From your grocery to Netflix shows, digitalization is bound to serve you the most value-driven content along with an apt recommendation that suits you the best. " Augmented Reality (AR) and Virtual Reality (VR) have become the main marketing tools of a digital marketing agency. These immersive technologies have successfully built a strong buyer-seller relationship by showing the most relevant products and services to both the new and prior customers. These technologies, as well as others, like hashtag monitoring,  show more relevant content, deals, discounts, etc., to the consumers and make the business hassle-free, easier, and profitable for the marketers.
Autonomous technology:
After ordering a few things in the app, he is thinking of spending some quality time with some wine and music. Suddenly, he gets a craving for the famous mac and cheese, but he is too tired to step out once again. So, he opens Google and starts typing "mac and…." Well, it seems like Google already knows everything about him. He chooses "mac and cheese near me" from the Google suggestion box and feels beyond happy to see his favorite mac and cheese place opened. He's quickly placing the order, and he's done! But, oh no! He has forgotten to choose the lactose-free one. No worries! He quickly hops into the live chat and writes about his lactose intolerance. He gets a quick confirmation from the chatbox, and he's happily waiting for the order to arrive.
Google or any other search engines are now more SEO optimized and can show the most accurate result, location, and other details in one tap. Additionally, chatbots or live customer support systems have become an inevitable part of all online sites where you can get resolved with your queries within seconds. An online client portal has also evolved to offer a streamlined and secure way for customers to access their account information, track their orders, and manage their preferences. Client portals have also evolved to offer a streamlined and secure way for customers to access their account information, track their orders, and manage their preferences. These AI-driven systems are helping us entirely autonomously. They can also help build tools such as a logo maker, website creator, and more."
Voice command:
His food has arrived, and it's time for the much-needed me-time with a melody. But, instead of getting up from his armchair, he passes a command to the nearby round device "Alexa, play Stairway to Heaven." Listening to music makes him comfortable and sleepy. After a while, he again commands, "Alexa, set the alarm for 7.30 a.m.," and heads off to his bed.
With voice commands, life has become easier than before. You, not being in a state of typing, can take the help of this technology and make it a part of your daily life. From turning on lights to showing you search results, voice tech is currently on top of digital technology. Make sure to contact a Digital marketing services company for more apt details.
Conclusion:
The way people accept the changes and technology, there is a high chance that it will evolve with time and in the next decade, and you'll see something that you can't even think of right now. Hopefully, it will never stop growing and continue to support us and our lives even more than today.