Is the birthday of someone close approaching and you don't want to miss it this time? Or perhaps you met a stranger at a bar, hit it off, and you want to verify what their actual age is?
Knowing someone's birthday can be of extreme importance at times. I have seen relationships break due to missed birthdays and people fall apart.
However, if you wish to know someone's birthday, what can you do? You cannot ask them of course, unless you want to seem like a fool.
Therefore, I have created this guide with some quick ways through which you can know anybody's birthday within seconds!
Here are some ways to find someone's birthday for free quickly!
Part 1. TruthFinder
TruthFinder is a database of all the information about people around the world. You can find anyone's identity and know so much about them through this search engine.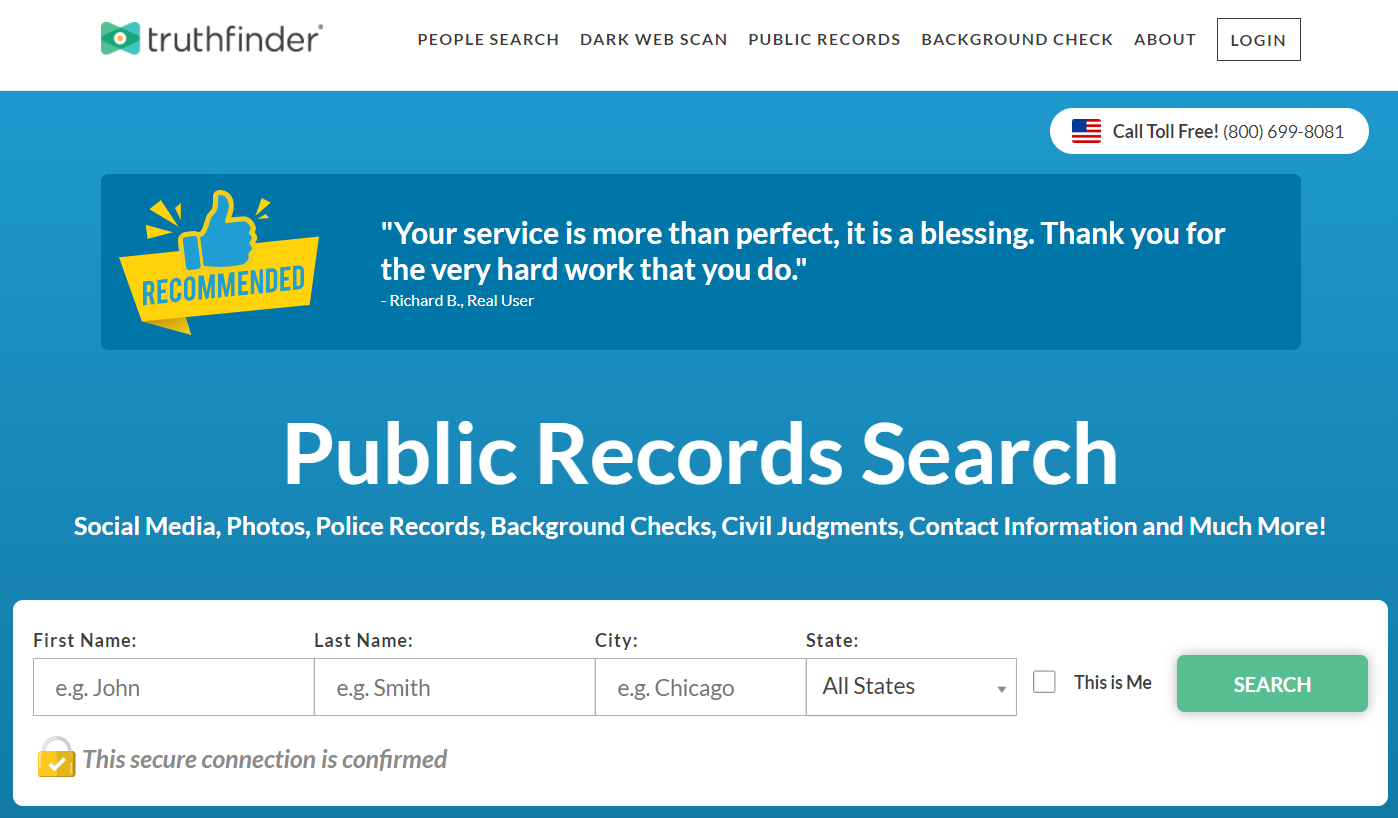 It is a web based service and you can look up for any person by searching for them through a variety of criteria. These include:
Name Search
You can search people by entering their first name, last name, and city. TruthFinder will pull up all the identities that match these criteria.
Reverse Phone Number Lookup
One of the most used features of TruthFinder. It is especially helpful if you want to know the age of someone you just met and all you know for sure is their phone number.
You can enter their phone number here and TruthFinder will bring all the identities that match the criteria.
Reverse Address Lookup
You can also search for someone's identity just with their address. A very convenient feature if you wish to know more about a complete stranger and you don't have much to go by.
Now that you know how flexible it is to use, check out these simple steps to find someone's birthday through TruthFinder.
How To Find Someone's Birthday Through TruthFinder
Searching for someone through TruthFinder is the easiest thing you could do. Here are the steps:
Step 1: Go to TruthFinder website.
Step 2: Choose the search method you want based on the information you have. It can be reverse phone lookup, reverse address lookup, or name search.
Step 3: Hit 'Search' and give TruthFinder a few seconds to get the data.
You will find all the search results on your screen that fulfil the criteria. The information even includes their past addresses.
If you want to view more details or do an in depth background check, you can select 'VIew All Details'. This will do a complete background check of the person and even give you their criminal records (if any).
How It Works?
TruthFinder is linked to numerous public databases that have information about most of the people (including you and me). When you search for a person, it browses through all these databases to give you the results that you require.
This is only made possible by the powerful processing power of the search engine. Imagine having to go through billions of records through the traditional means. How much time would it have taken?
But TruthFinder gives you the results within a minute.
If you feel that it is the thing that you want, you can search for anyone by going to their website here. You should even try searching for yourself!
Part 2: Instant Checkmate
Instant Checkmate is another useful tool that you can use to find so much about any person including their birthday.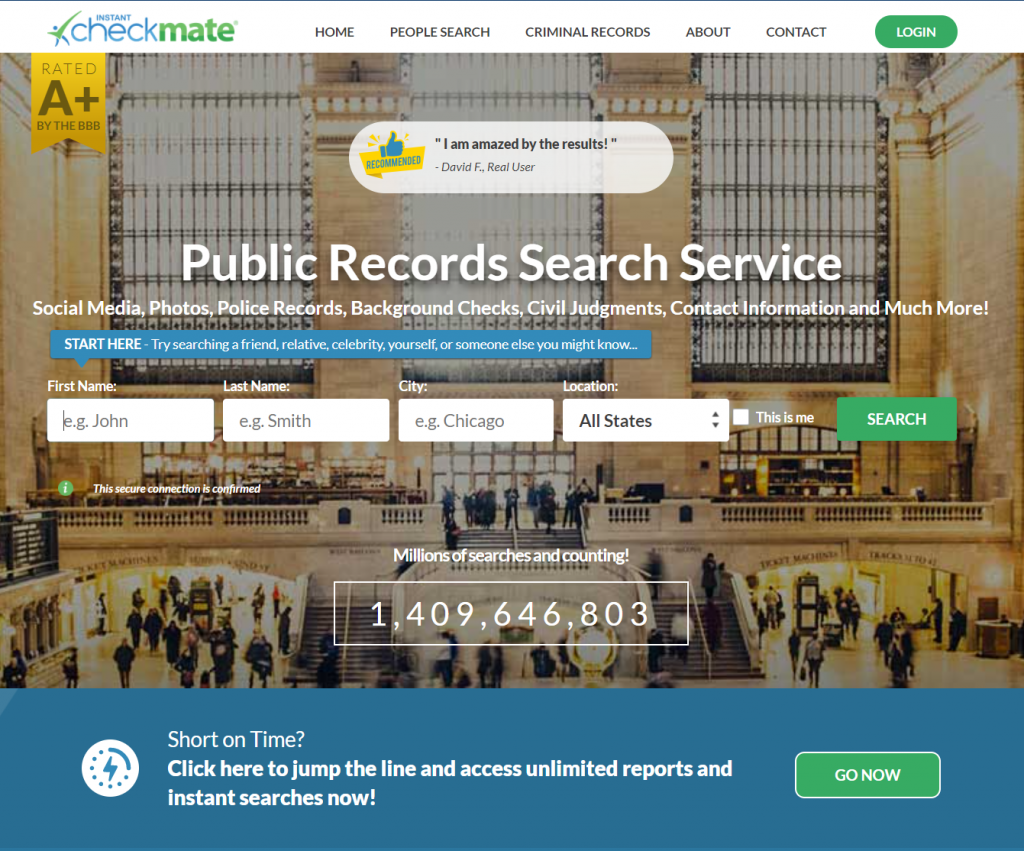 Similar to TruthFinder, Instant Checkmate offers you the option to search for anyone through their Phone number, address, or their name.
The best thing about Instant Checkmate is the amount of information it can provide you about anyone's identity. The information they give includes name, address, social media accounts, relatives, birthday, age, and so much more.
And this is not just limited to the present state of the person. They can also provide you with their previous known addresses and phone numbers.
The steps to use Instant Checkmate is same as that of TruthFinder. The only difference is that you would have to go to Instant Checkmate's website here.
Once you are there, the rest is a piece of cake. You can search for anyone by choosing the information you have about them.
Instant Checkmate will give you all the basic information about anyone for free. However, if you want to do a thorough background check, you would have to subscribe to the service.
Part 3: Finding Someone's Birthday If Everything Else Fails
There are occurrences where the person's details are not present in the public records. It can happen due to a variety of reasons.
In such cases, the above two methods might not be able to provide you with someone's birthday. Here are some ways that will help you out in these cases:
Finding Birthday Through Facebook's Help
Facebook can help you a lot when you wish to know about anyone's birthday. With the enormous popularity of Facebook, everybody is everybody's friend.
Therefore, if you are curious about someone's birthday, it is a good chance that you are Facebook friends with the person. Well, in case you are, you can use Facebook to know when their birthday is.
The best way to use Facebook to find someone's birthday is going through their wall (and pray they don't post very often). You will probably find old posts of other people wishing them birthday on their Facebook wall.
This method could work even if someone is not your Facebook friend. Many people keep such posts public and everyone can see them.
However, the success rate of this method isn't as high as Instant Checkmate or TruthFinder. So use it only if you are stuck.
Try To Make Them Reveal It
You can manipulate conversations to make the other person reveal their birthday. This can be done if you are smart enough to make a clever conversation.
Don't go around directly shooting the question about when their birthday is. This is going to make them realize you do not remember it.
However, you could ask them other things about their birthday, like 'Does your birthday falls on a weekend this year?' They might start calculating and give away the date.
If they counter question, you can even make up excuses like you are asking just so you could party with them. It is going to keep you safe!
The Last Resort
If nothing else works, the last way you could use is asking someone else. This could be a mutual friend or a relative of that person.
However, you have to ascertain that the person you ask is trustworthy enough. They should not tell the other person that you forgot their birthday.
Use this only as a last resort as this method could expose your fallacy in remembering someone's birthday.
Endnote
If you find out someone's birthday, don't let the effort go to waste. Make sure you celebrate it well enough to remember it the next time!